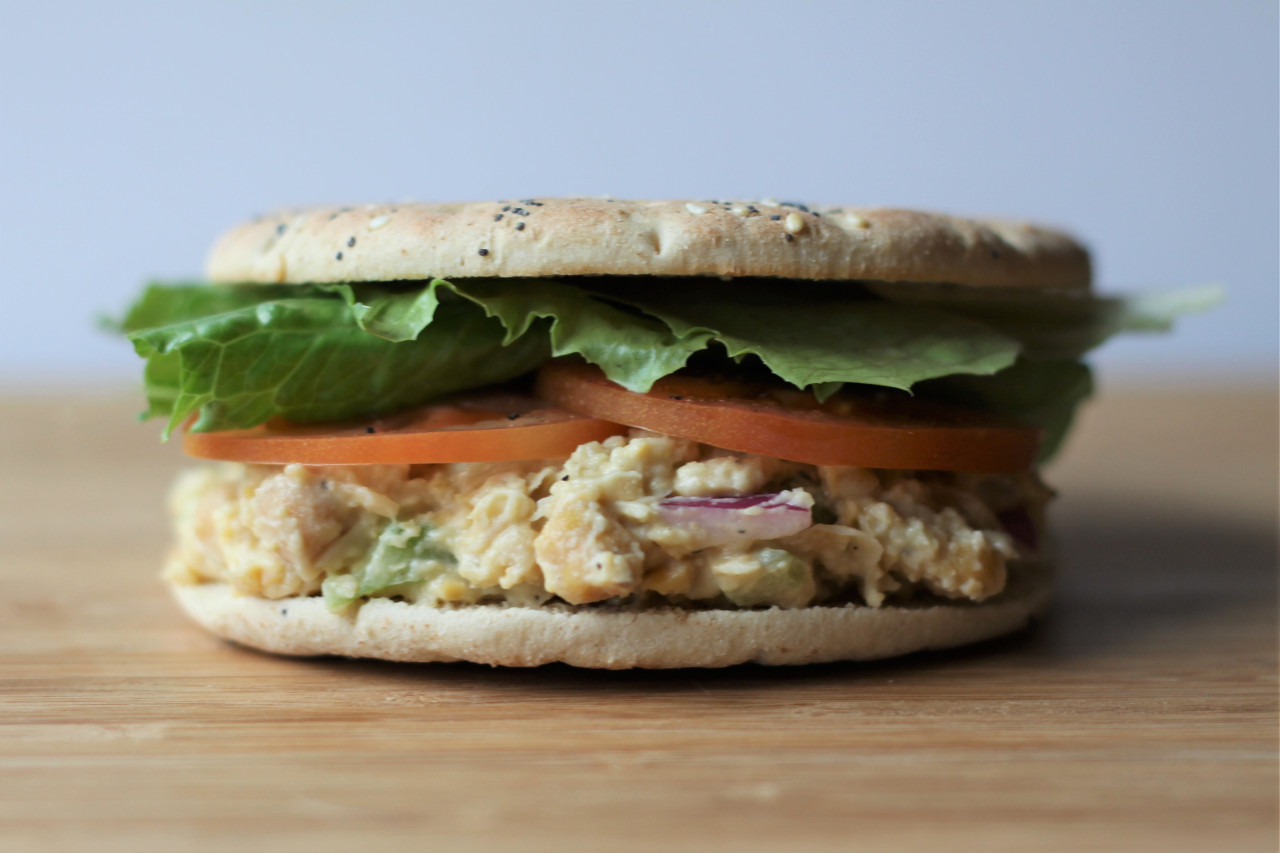 I loved tuna as an omnivore and went through a phase where I ate it every day for lunch until I read about the dangers of mercury (oops!). As much as I enjoyed it, I actually like this so much more – mainly because it's vegan (of course!), but also for a couple of other reasons. I had never liked handling tuna because it's so fishy, and would always manage to get that smelly juice on myself when draining the can (ewww). I also feel that chickpea "tuna" is a lot more versatile since you don't have that strong tuna flavor to contend with, so whatever you put in it stands out a lot more. And of course, not having to worry about mercury is awesome, since that means I can eat this every day if I want!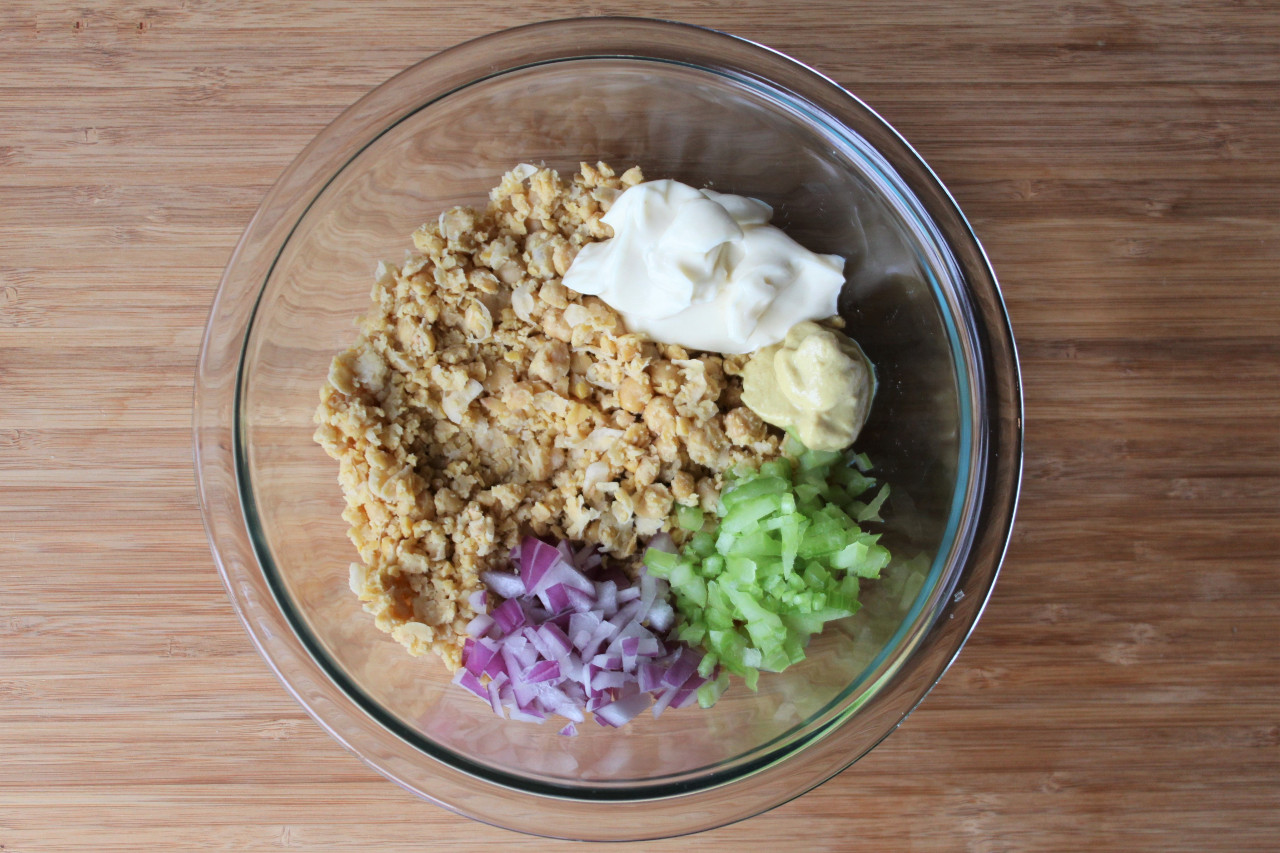 This recipe is very basic, and you'll want to adjust the measurements to your preference. You can also add so many different things to this No-Tuna – it's easy to experiment with and to make a bit differently every time. I like to eat this on sandwiches with lettuce and tomato (and avocado if I have it on hand), but it's also excellent with vegan cheese added and then heated in a pan or sandwich press to make a No-Tuna melt.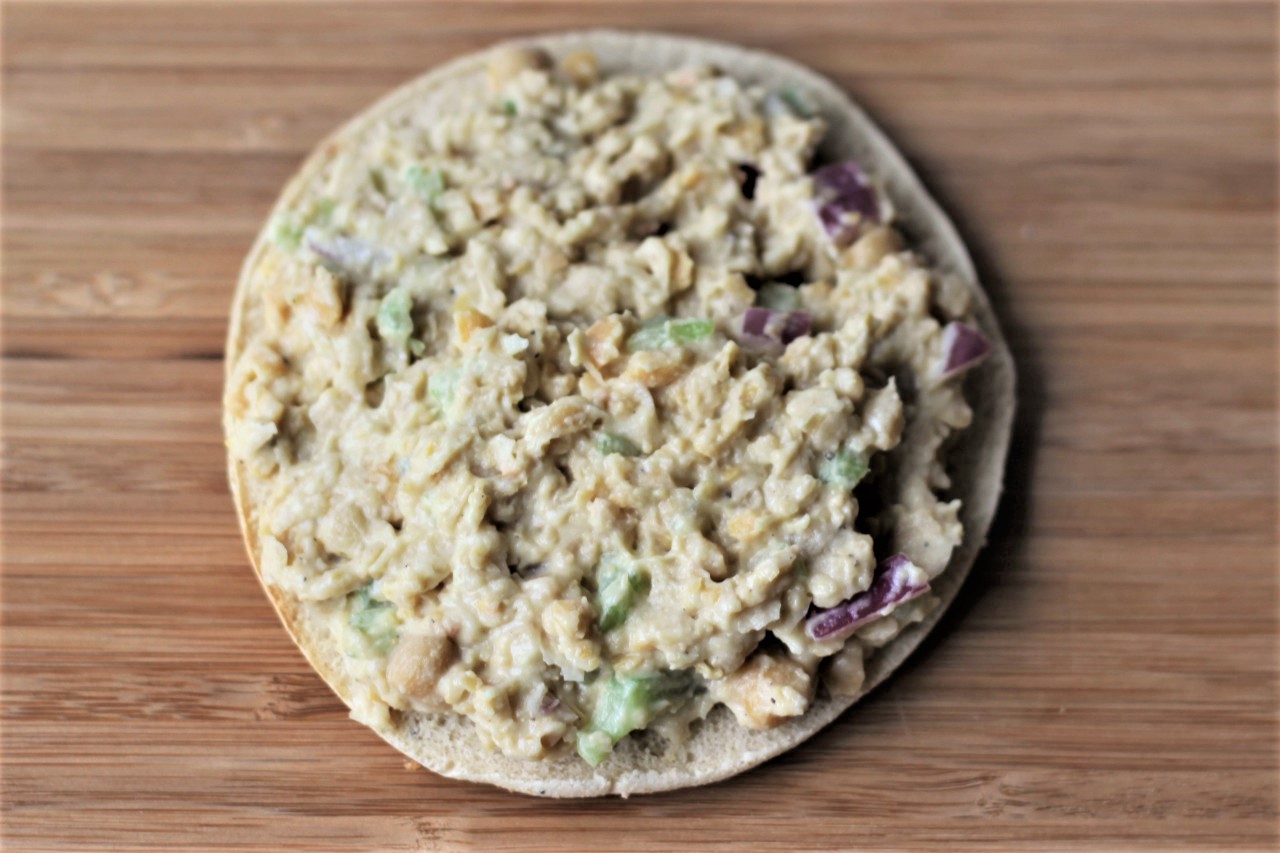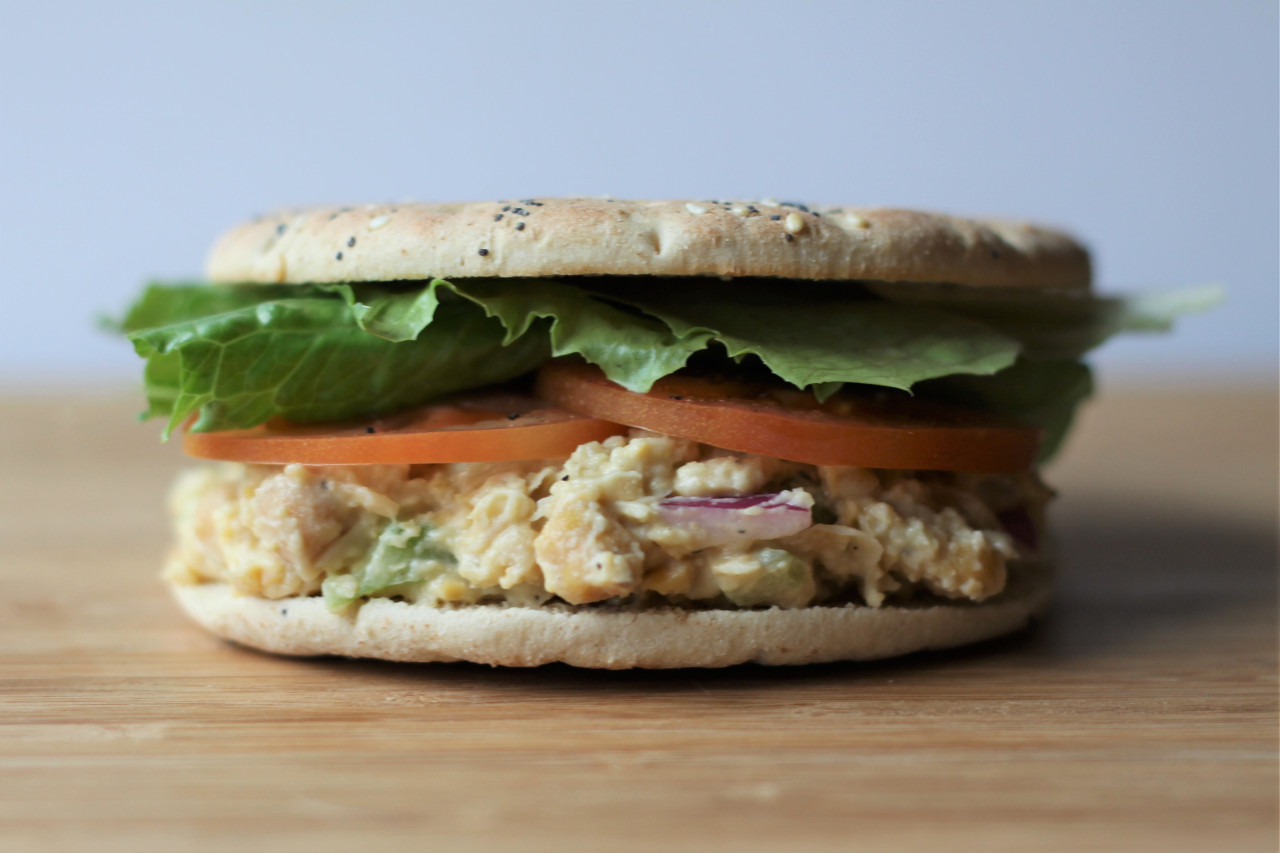 Chickpea No-Tuna Salad
This simple and versatile chickpea salad is healthy and delicious.
Ingredients
1

15.5 oz.

can chickpeas

1

large celery stalk, chopped

¼

onion, chopped

(red or white)

3-4

Tbsp.

vegan mayonnaise

1-2

tsp.

Dijon mustard

salt and pepper to taste
Instructions
Drain the chickpeas and rinse them well.

Pour the chickpeas into a bowl and mash them until desired consistency is reached. (I use a potato masher but a fork works too.)

Add the remaining ingredients and mix thoroughly.

Enjoy on sandwiches, wraps, crackers or just on its own!
Recipe Notes
You can add so many things to this: lemon juice, capers, garlic powder, sun-dried tomatoes, diced cucumbers, sweet pickle relish, chopped dill pickles, dulse flakes - I like to add chopped artichoke hearts sometimes too.