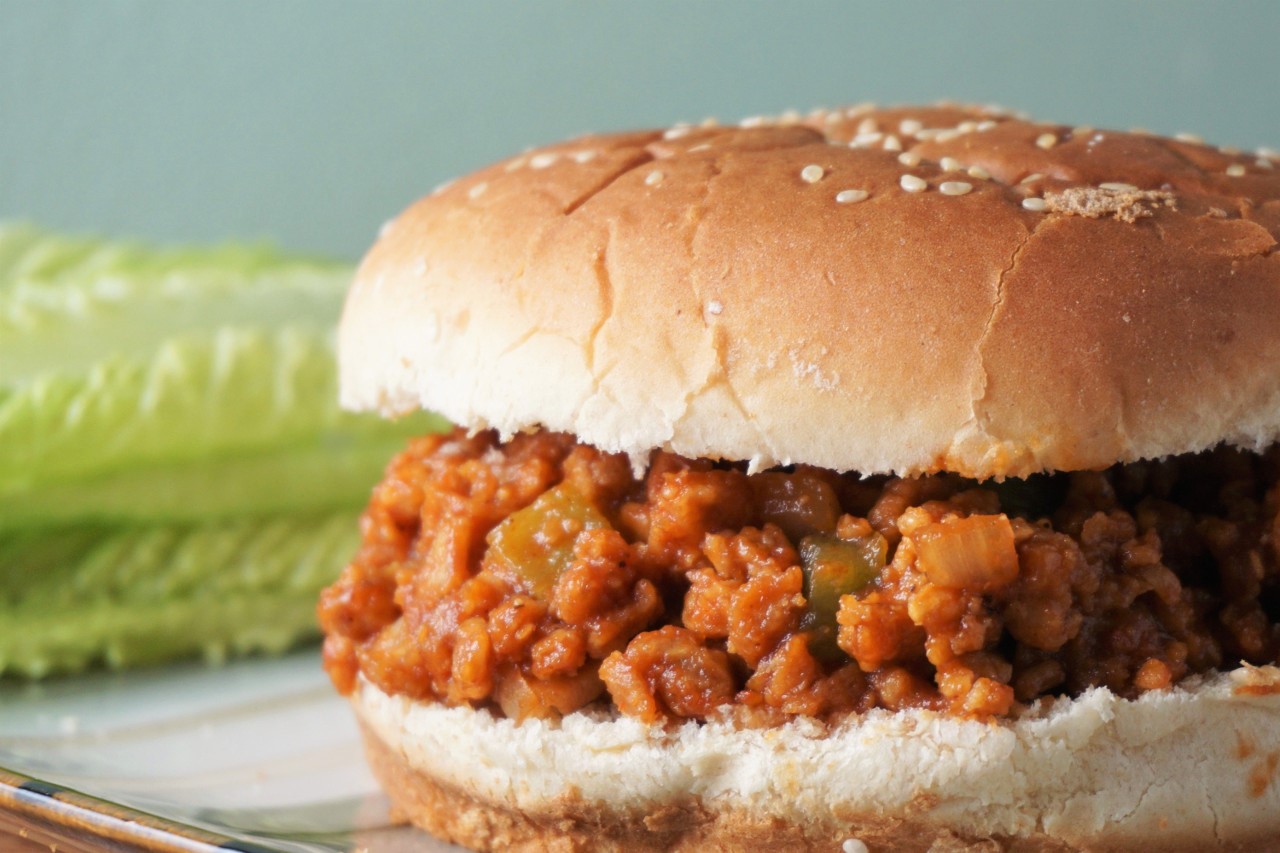 Sloppy Joes – hearty, filling and oh-so-messy. What's not to love?
Sloppy Joes were actually one of the few things I cooked on multiple occasions before going vegan. Granted, my recipe at the time consisted only of browning some meat and combining it with a pre-made can of sauce, but still – it was a form of cooking!
Since then, Sloppy Joes have always been a favorite of mine, and fortunately it's a recipe that is super easy to veganize.
Any type of meatless ground will work for this – I tend to use either Boca Veggie Ground Crumbles or Gardein Beefless Ground, but you could use TVP as well; note that if you do use TVP, you will need to rehydrate it first. To rehydrate one cup of TVP, add 1 cup of water and let sit for about 10 minutes (one cup of dry TVP yields about 2 cups of ground meat replacement once it's been rehydrated).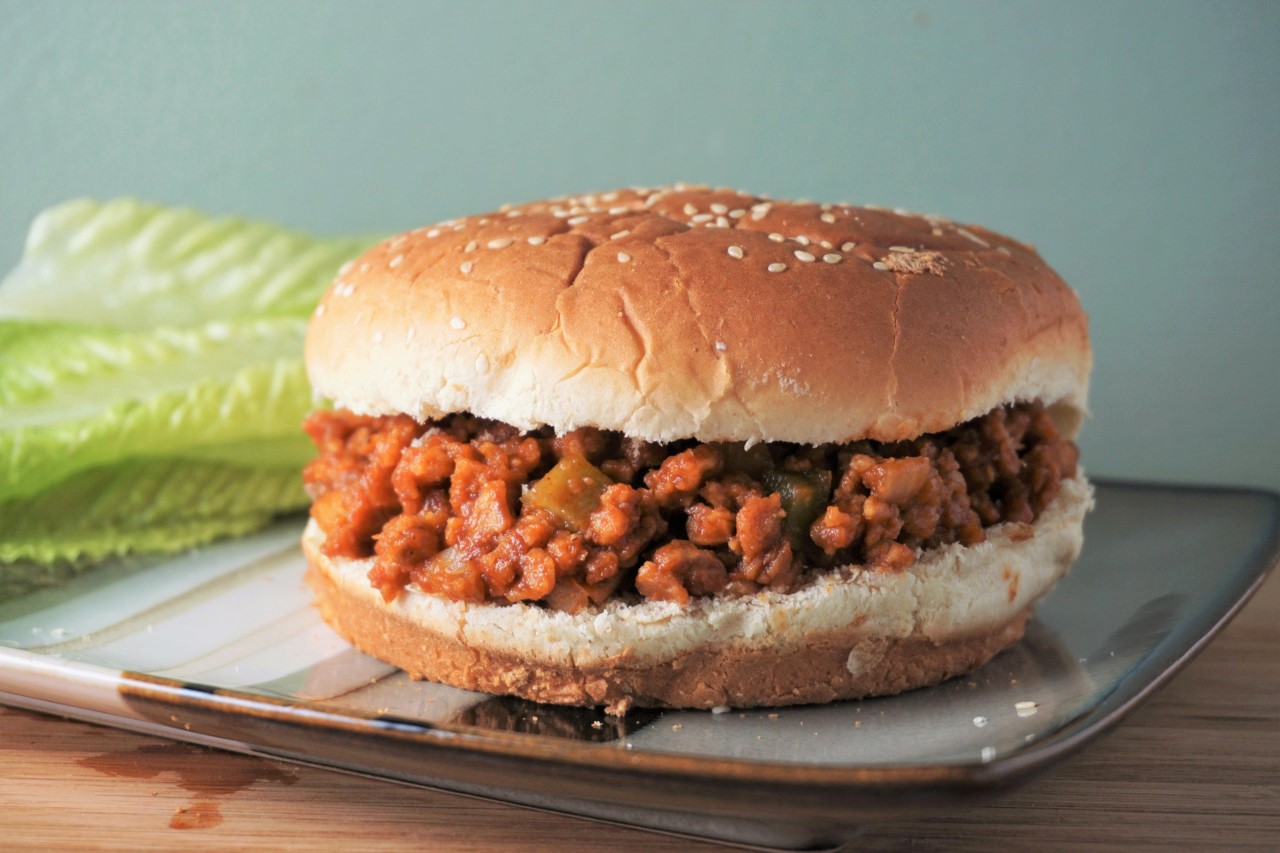 I love Sloppy Joes so much I can just eat them plain with a fork, but the traditional way to enjoy this recipe is on soft hamburger buns. You could even make little Sloppy Joe sliders! This is also a very quick meal to prepare, and is sure to be a hit with friends and family.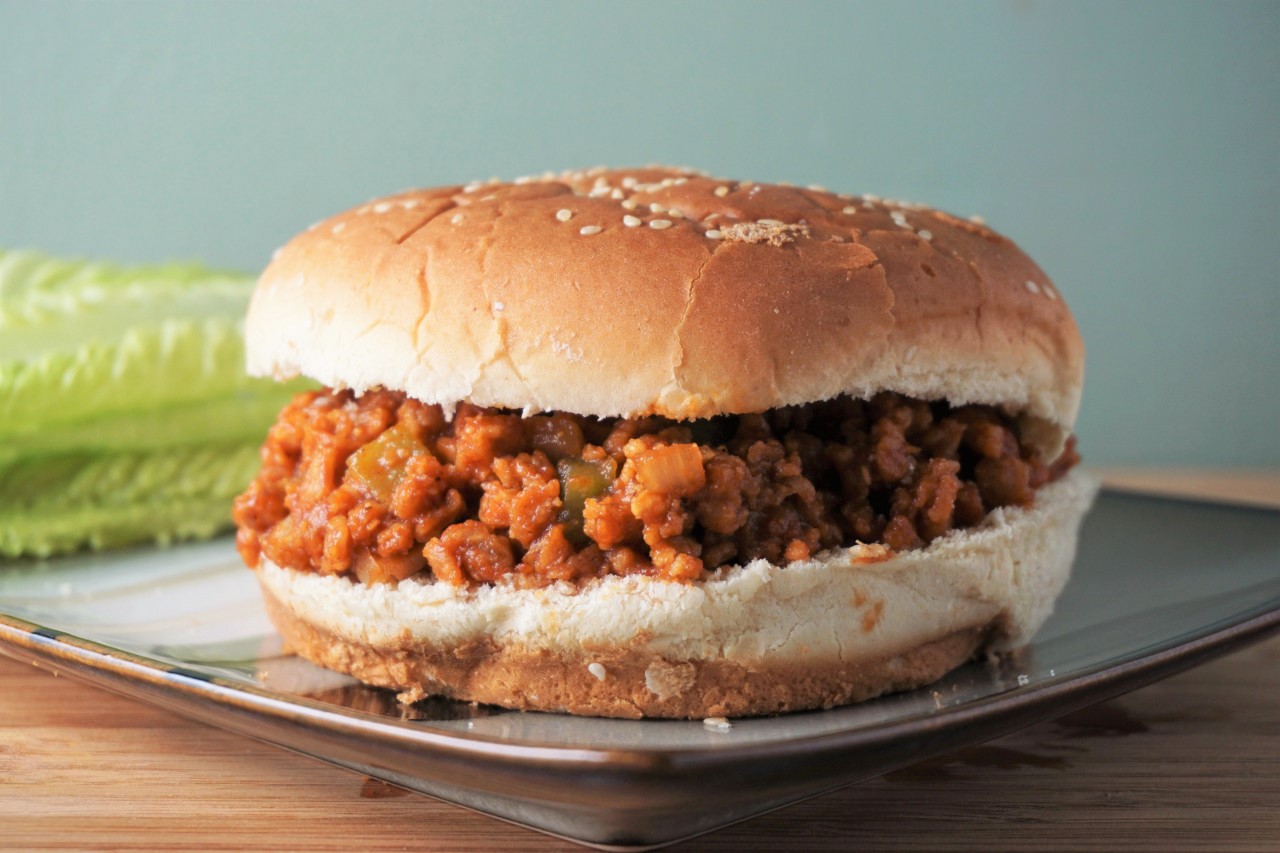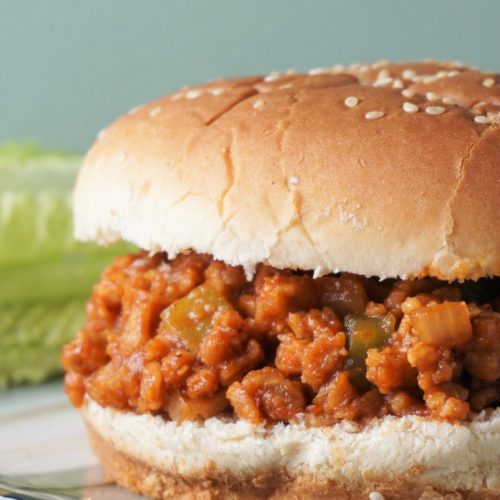 Easy Vegan Sloppy Joes
These meatless sloppy joes are delicious, easy to make and healthier than the traditional kind with ground meat.
Ingredients
2

cups

meatless ground

¼

cup

white onion, chopped

½

cup

green pepper, chopped

¾

cup

ketchup

½

tsp.

brown sugar

½

tsp.

garlic powder

¾

cup

water

Dash

chili powder

1

Tbsp.

barbecue sauce

½-1

Tbsp.

olive oil

3-4

soft vegan rolls or hamburger buns
Instructions
Heat a pan over medium heat and add the olive oil. Once it's at temperature, add the white onion and saute for a few minutes, being careful not to brown.

Add the meatless ground and mix together with the onions until heated. (Meatless ground is usually kept in the freezer so it may come out in frozen chunks that you'll need to gradually break up.)

Add all other ingredients and mix well, allowing to simmer for 10-15 minutes, stirring periodically.

Once the sauce has cooked down and the mixture is thoroughly heated, spoon liberally onto hamburger buns.
Recipe Notes
You can dress these up a bit by adding some lettuce, coleslaw or pickles for an added crunch, or you can top the buns with vegan cheese and pop them under the broiler for a few minutes until it's nice and melted.