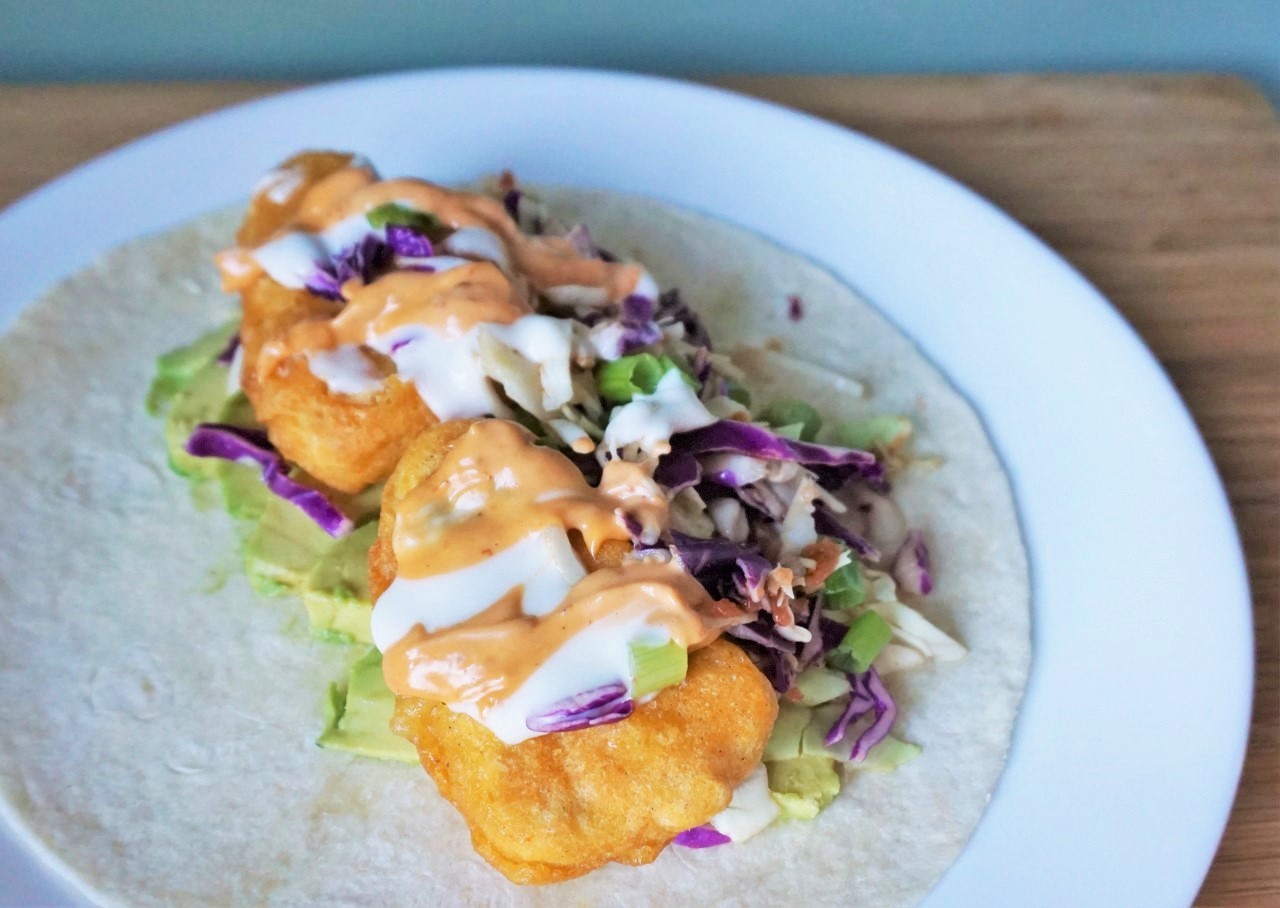 One of my favorite items at the all vegan Champs Diner in Brooklyn is the "Baja Fish Burrito". It's described on the menu as "crispy fish cutlets, purple cabbage, greens, sour cream, avocado, salsa, chipotle mayo in whole wheat tortilla". Whenever I get it I always end up eating the whole thing, even though with that plus appetizers I can barely move afterwards!

I decided to try recreating this at home using one of my favorite products by Gardein, their Fishless Filets – they have a definite fish-like taste and texture, and come out of the oven nice and crispy. I also used a bagged mix of chopped coleslaw and jarred salsa of medium hotness.  The Chipotle mayo was simple to make using only vegan mayo and Chipotle peppers in adobo sauce.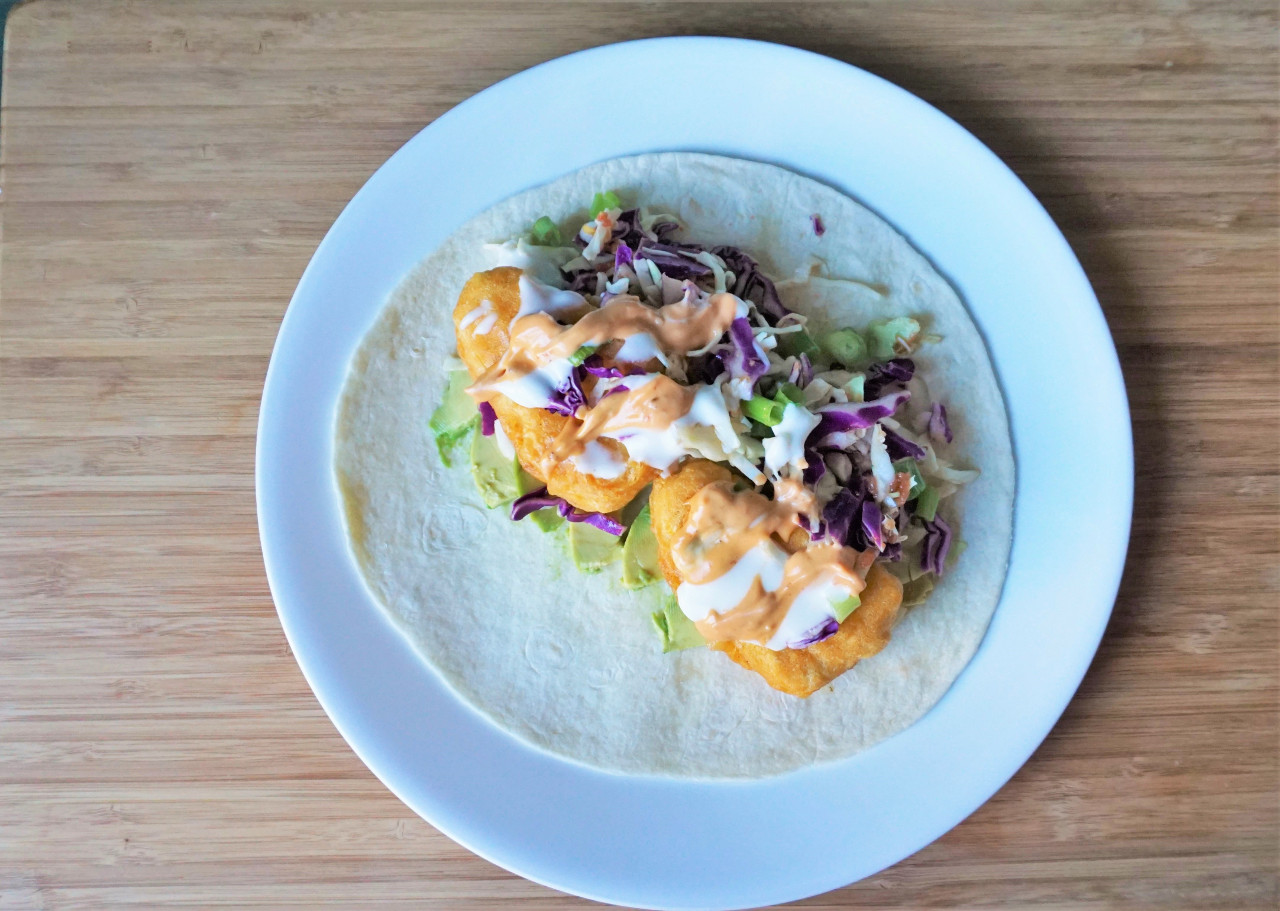 I was very pleased with how my version turned out and how easy it was to put together. Normally when we have the Fishless Filets we eat them on their own with a side of fries, tartar sauce and a salad, or in a wrap with lettuce and tomatoes, so this was a really nice variation. Using cabbage instead of lettuce gave it an extra crunch that was delicious.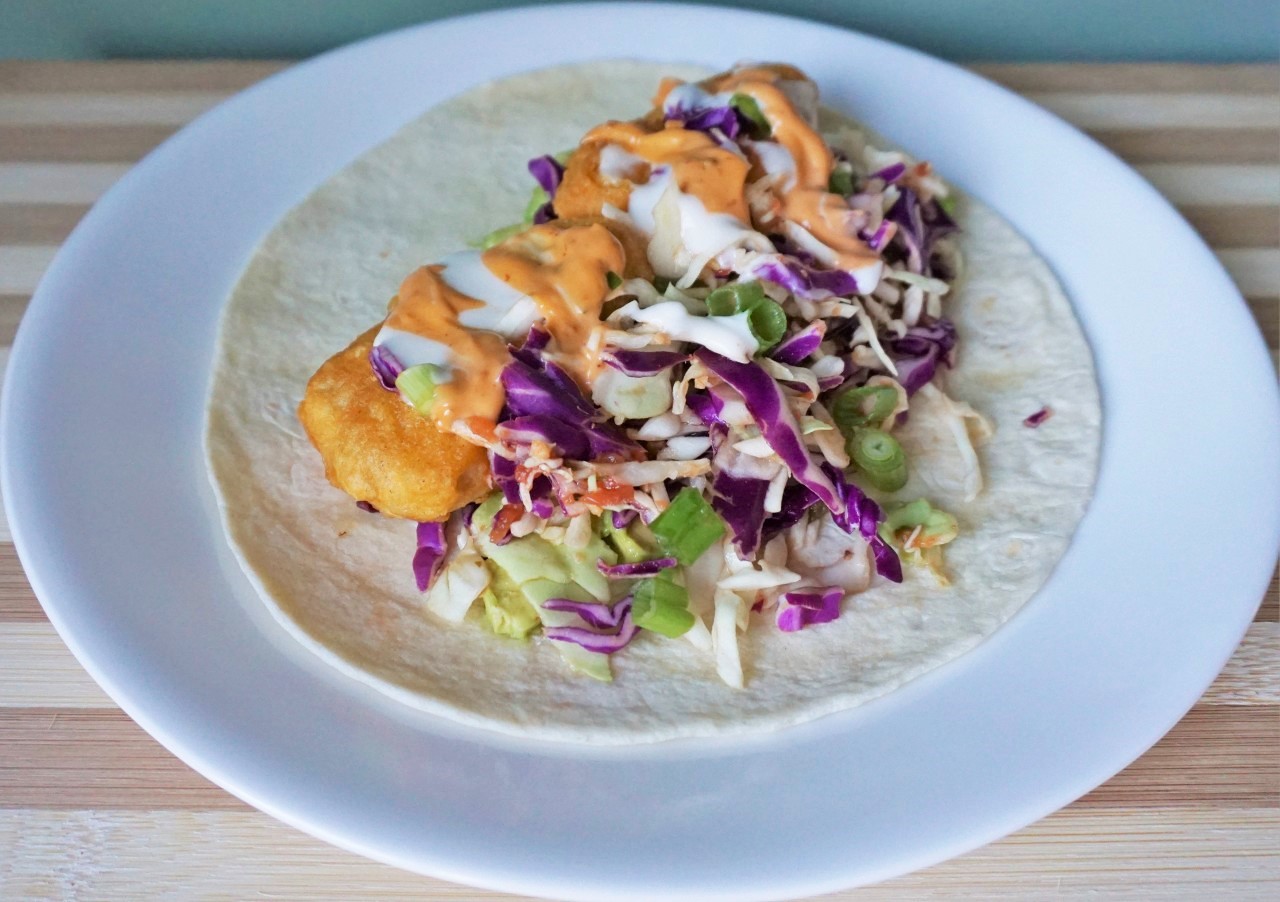 This is one of those recipes where you can add as much or as little as you like of each item. I used two Filets per burrito, but you can certainly do more if you want – I just find the Filets to be quite filling (and adding more makes it hard to wrap the burrito properly – I had difficulty folding it up with just two!).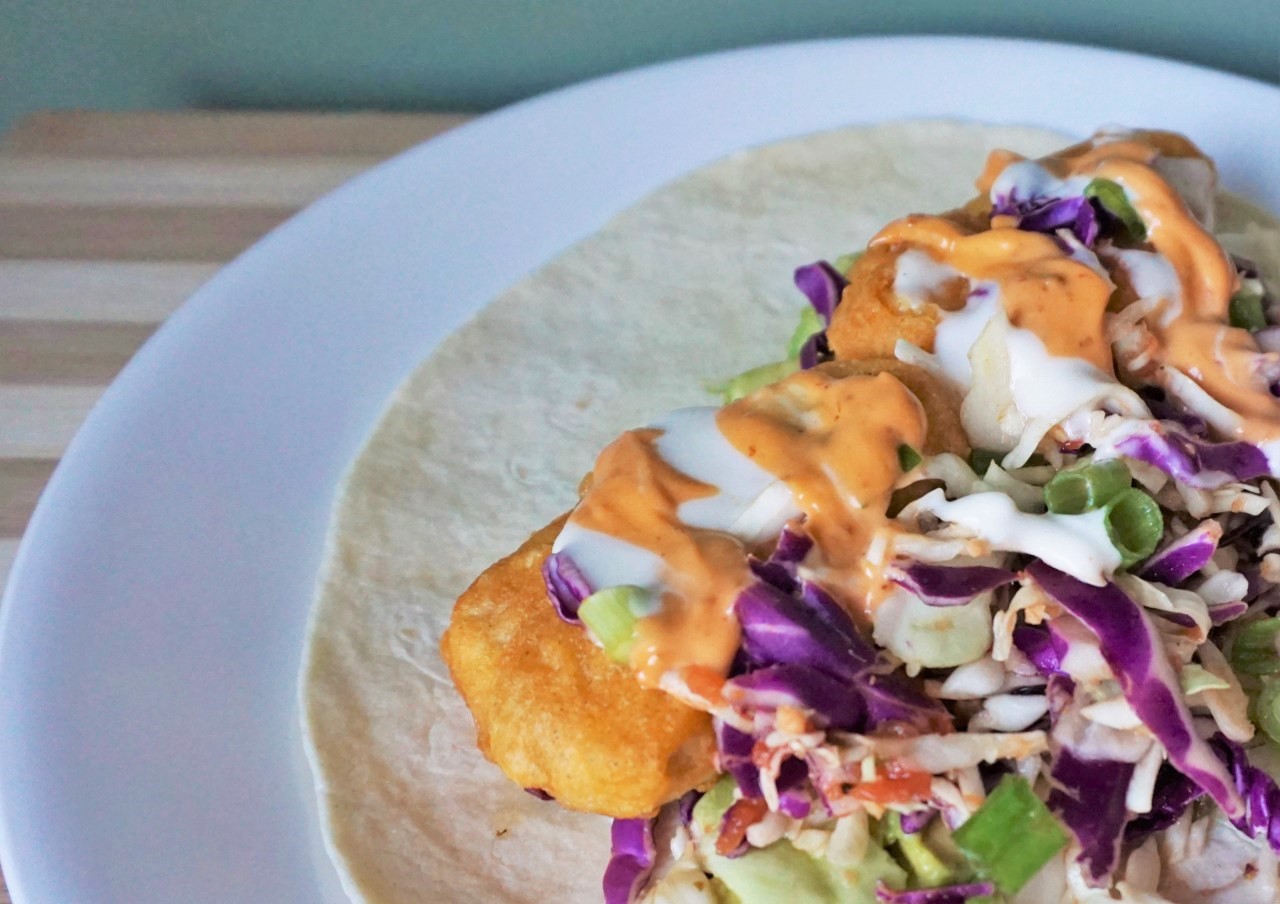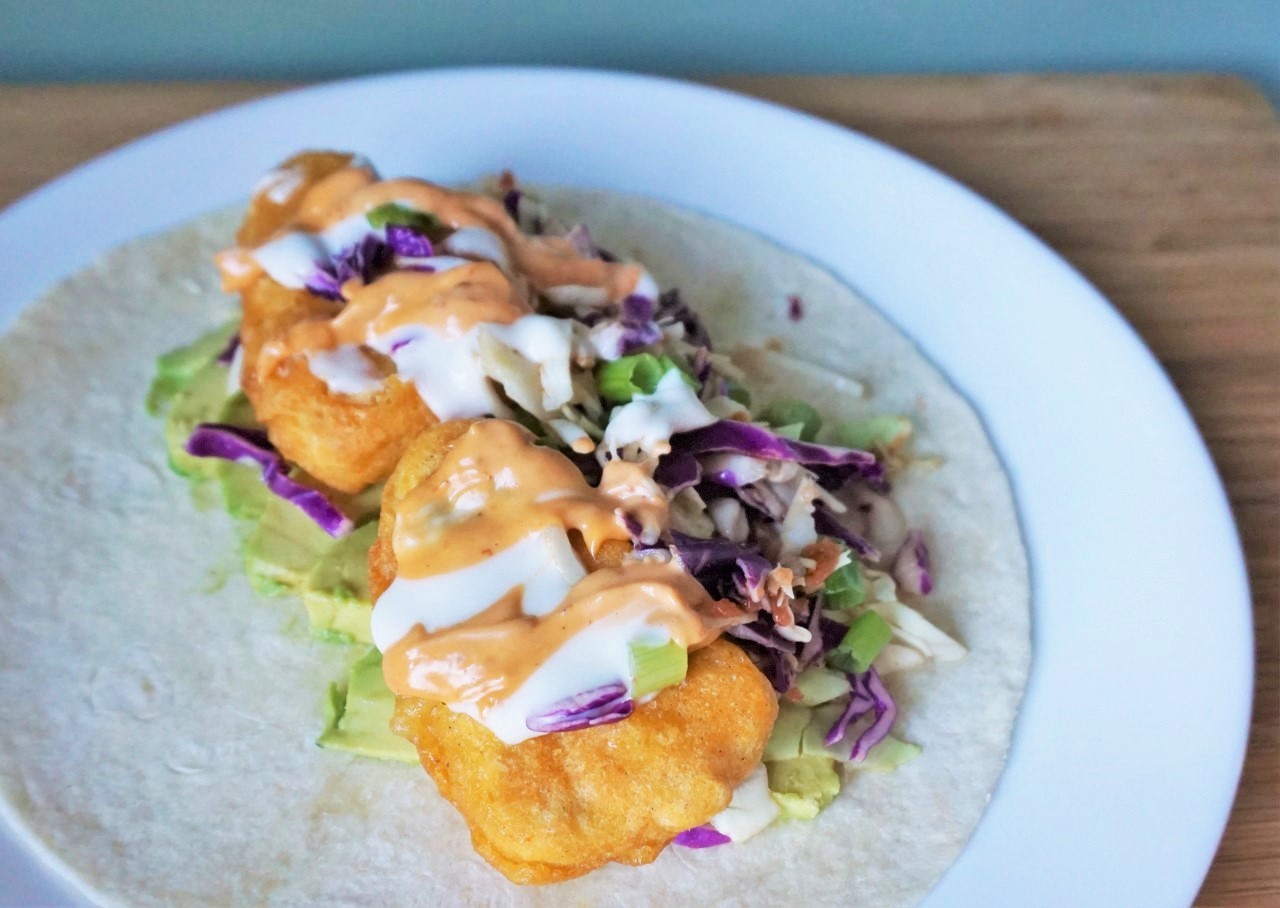 Baja Style Gardein Fishless Burritos
A recreation of the vegan Fish Burrito from Champs Diner in Brooklyn.
Ingredients
4

Gardein Fishless Filets

2

cups

cabbage or cole slaw mix, chopped

1 ½

Tbsp.

green onion, chopped

1 ½

Tbsp.

salsa of choice

2

whole wheat or flour tortillas

1

avocado, sliced

Vegan sour cream of choice
For the Chipotle Mayo
¼

cup

vegan mayo

½

Tbsp.

adobo sauce from Chipotle Peppers in Adobo
Instructions
Preheat the oven to 425 degrees Fahrenheit.

Cook the Gardein Fishless FIlets according to the package instructions, 20-22 minutes, flipping them halfway through.

Make the Chipotle Mayo by combining and whisking both the ingredients.

Mix the cabbage with the salsa and green onion.


Place the sliced avocados on the tortillas, add the cabbage mixture and then the Filets.

Top with sour cream and Chipotle Mayo.