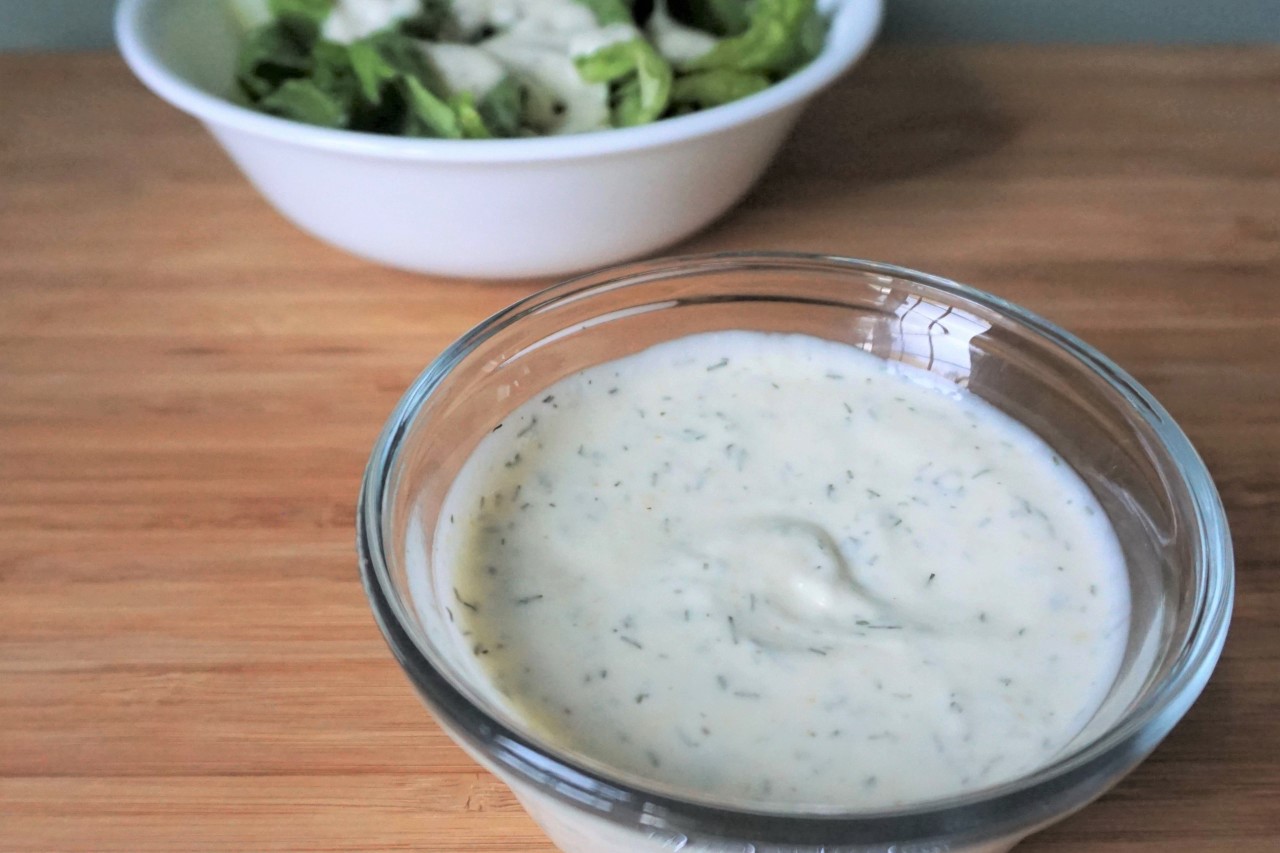 Ranch dressing is great with so many things – on salad (of course), wraps, and as a dipping sauce for veggies or hot appetizers. I've even used it for dipping my pizza into, à la upstate New York style!
Making this ranch is super simple and easy – perfect for when you want to whip up something quick!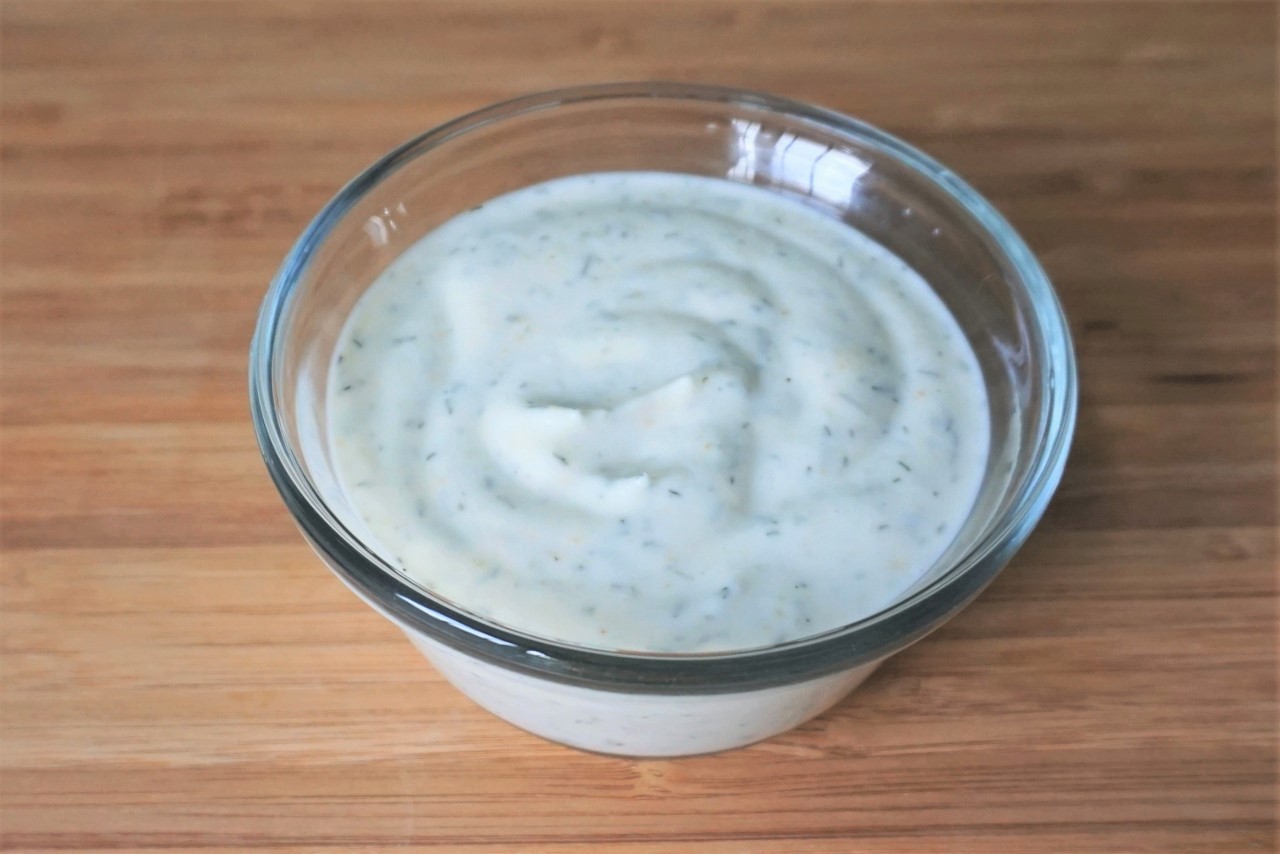 I played with this recipe quite a bit to get the right measurements and quantities; prior to this I always just added equal parts onion and garlic powder, tasted it, then added more powders as needed. It may seem weird, but the use of powder is the key to this – something about the combination of the two makes it really have that ranch flavor.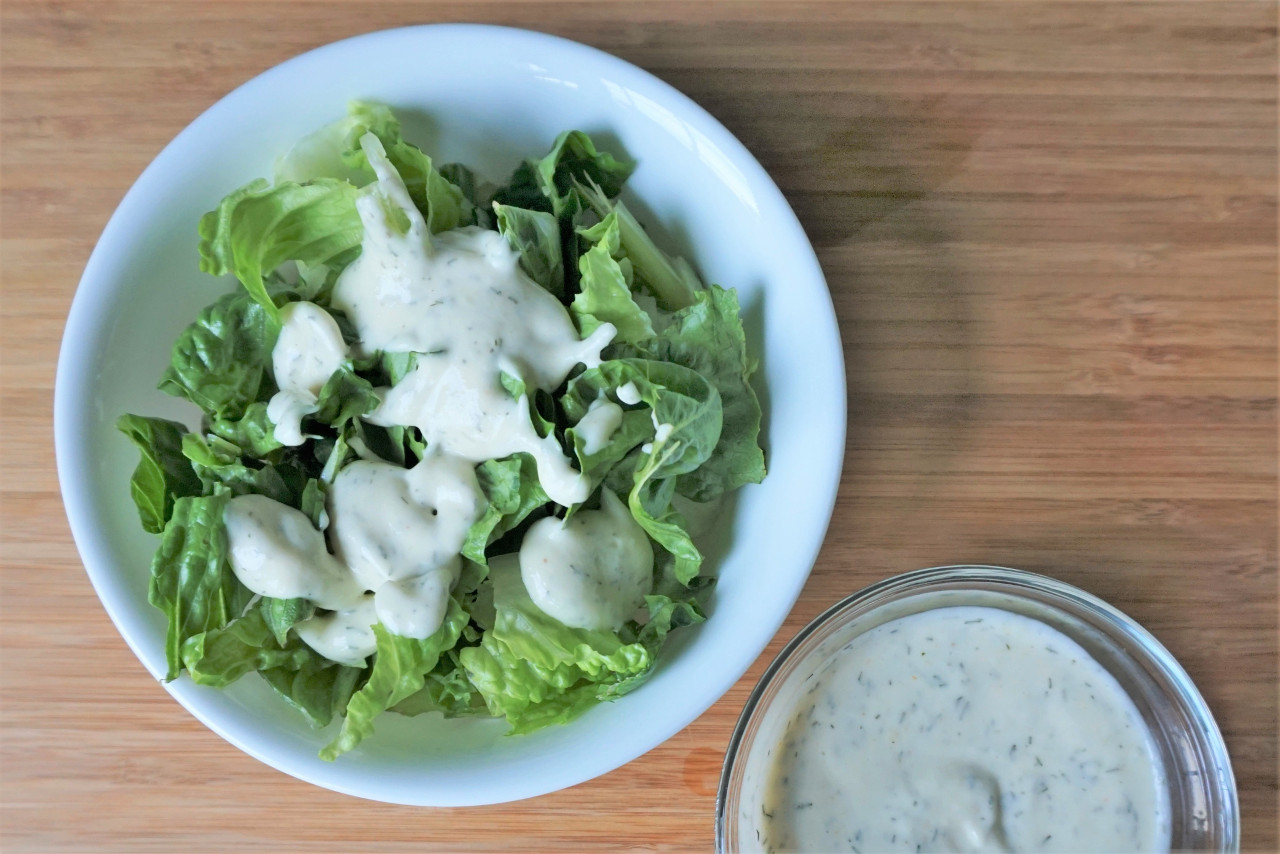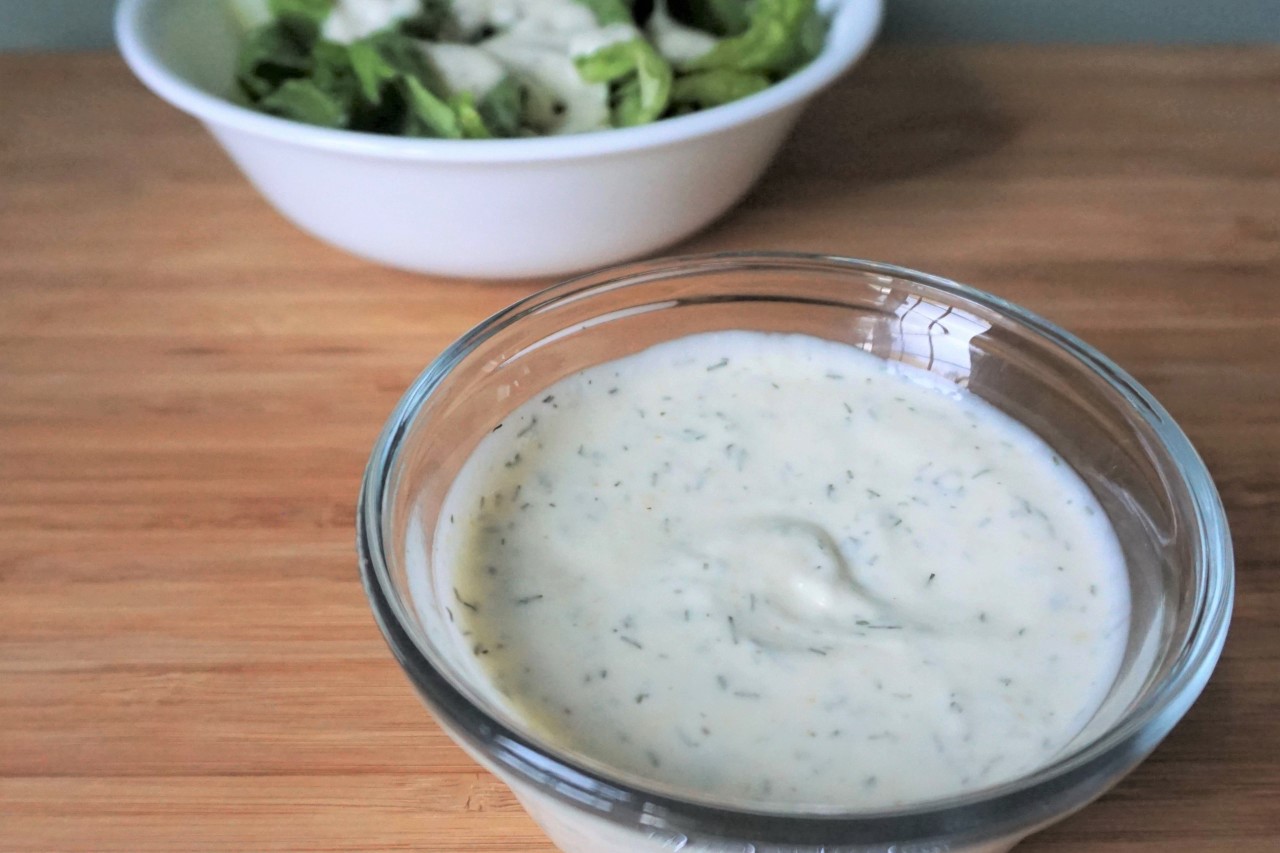 Easy Vegan Ranch Dressing (5 Ingredients)
This simple dressing has only 5 ingredients and is ready in under 10 minutes.
Ingredients
½

cup

vegan mayo of choice

½

tsp.

garlic powder

½

tsp.

onion powder

¼

tsp.

dried dill

1 ½

Tbsp.

water

(less if you want a thicker consistency)
Instructions
Add all ingredients in a bowl and whisk. That's it!
Recipe Notes
If you have fresh dill chopped on hand, that would work great too. Plain unsweetened almond milk is an alternative to using water as well.