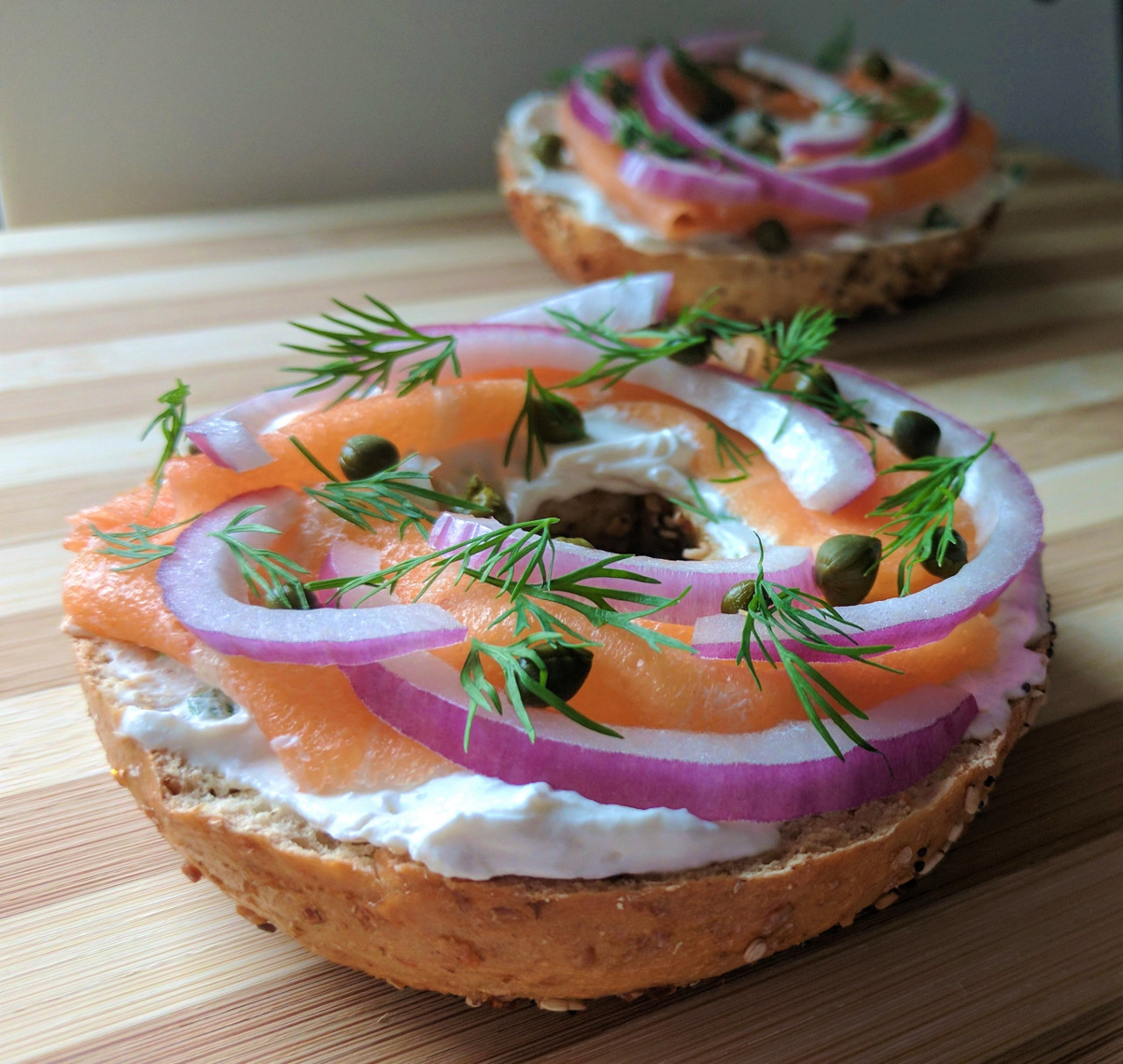 Long Island is practically famous for its bagels, and I'm certainly no stranger to eating them piled with lox and slathered in cream cheese. Of course once I went vegan I figured my lox days were over!
So imagine my surprise when, years after going vegan, I was perusing VeganEssentials and saw that Sophie's Kitchen makes smoked salmon. Technically speaking, there is a slight difference – lox isn't really smoked, but has been cured in a brine or salt rub. But who cares? It's close enough! So I ordered it right away. 
Right out of the package, they definitely smell like fish – which was a bit weird to me honestly, although I appreciated the attention to detail in the fact that they did smell genuine! It was surprisingly "real". They come in strips on a paper backing – you just peel off as many as you like. They don't have too many calories either – only about 30 in each slice.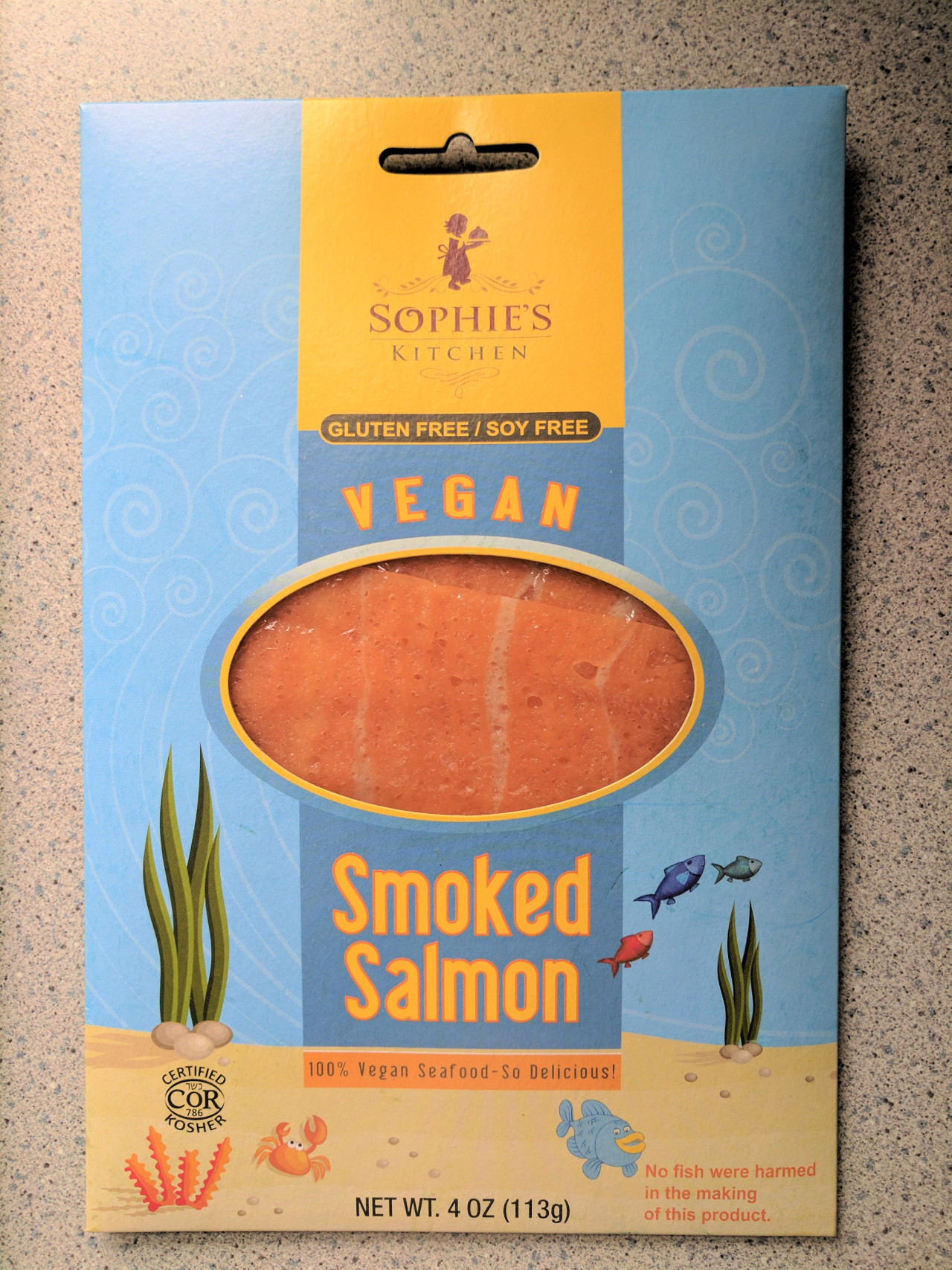 When you take them right out of the refrigerator, the texture is a bit rubbery. I still ate them this way for a while, but eventually realized that once at room temperature they're so much better – basically a near perfect imitation of the lox I used to eat.  (You can even briefly heat them in the microwave if you're impatient like me!)
Another bonus is that they're freezable! We've only found them so far at VeganEssentials, where they tend to sell out quickly, so we buy them in bulk. However, with mostly only me eating them (Richard has never been a "fish person" like I was so he's not too keen on them), they take a while to get through. Being able to freeze them is awesome and works out really well.
One of my favorite ways to eat them is on bagels with vegan cream cheese, capers, onions and dill.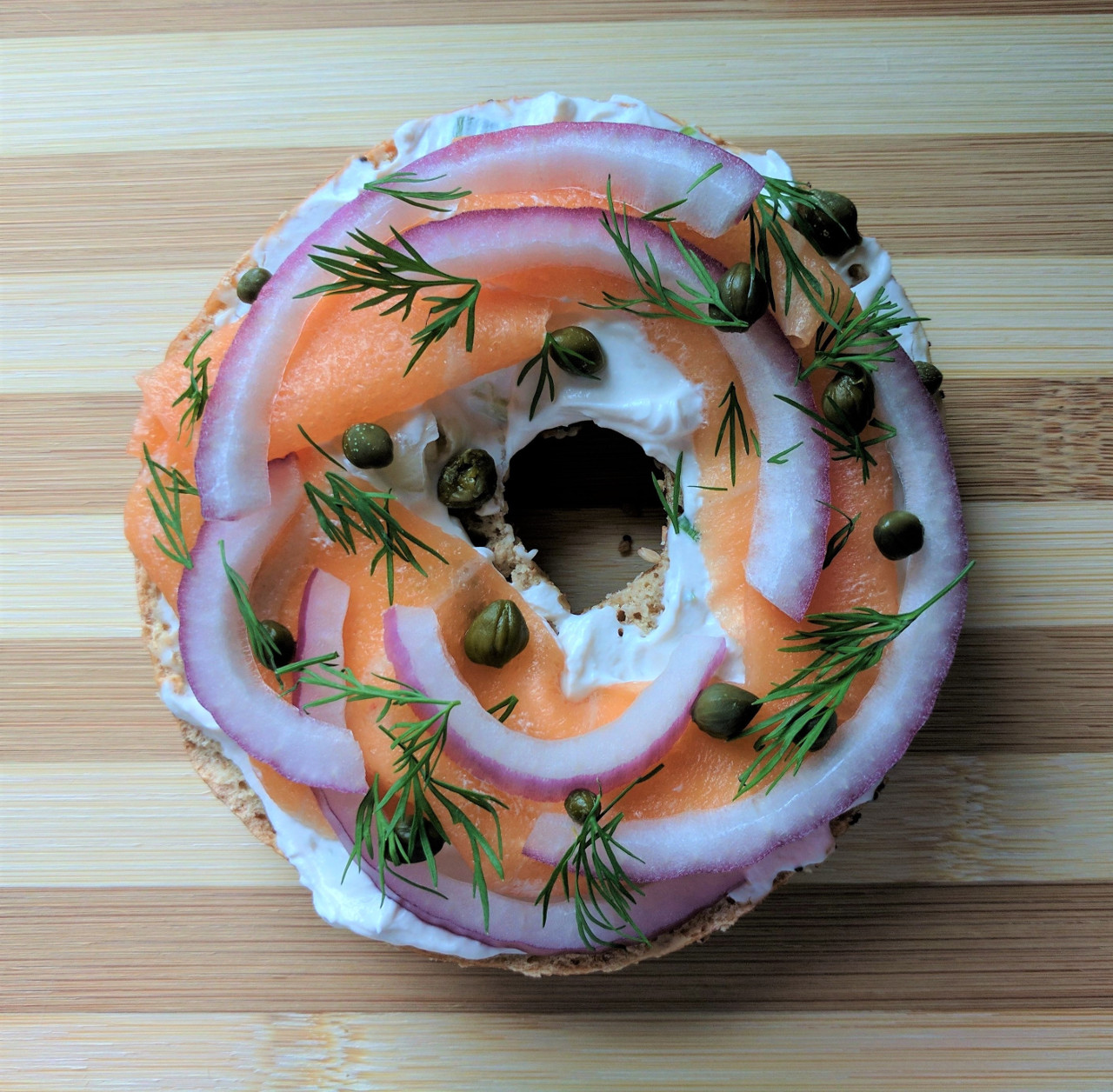 We've also used them for Philadelphia rolls when we make sushi, and they're perfect for that (it's also the only way Richard will eat them!). They're great with avocado on toast too, and I've read that they're also good cooked when incorporated into pastas.
Overall, this is an amazing alternative to smoked salmon that is versatile, delicious and surprisingly (almost eerily!) similar.