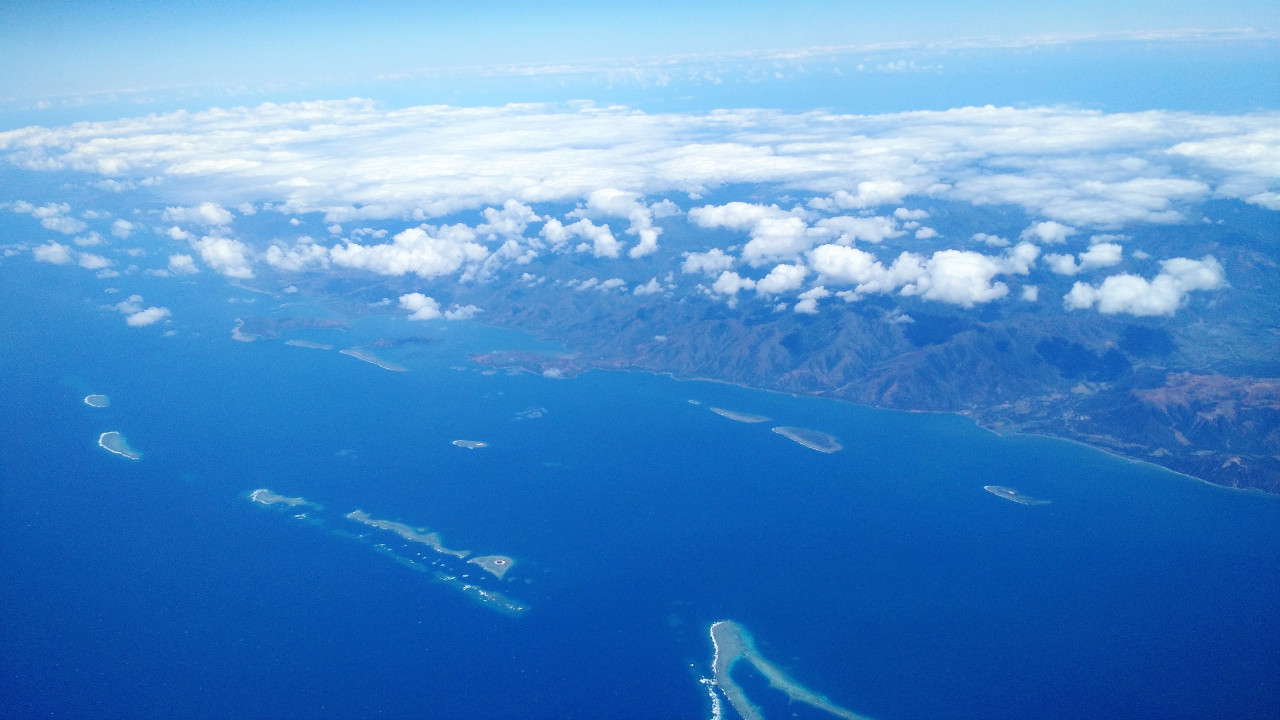 Traveling as a vegan doesn't have to be challenging. Sure, you'll need to do some research, but it's honestly not as bad as you may think!
I've traveled quite a bit since becoming vegan, and over the years Richard and I have come up with solutions to make it easier. Our first vacation together was the most difficult, because we just weren't prepared at all. We stayed at an all-inclusive resort in Mexico, and although we always find vegan items at Mexican spots in New York, this resort turned out to be very different. Almost everything had some sort of meat in it, even the beans. We ended up eating french fries, guacamole and chips, and pasta with garlic and oil for most of our vacation – not that I would complain about such a diet every now and then, but to have it for nearly a week was a bit much!
Since then, we've learned some tips and tricks to make traveling as a vegan a lot easier. These are the things that have worked out best for us.
Do Your Research
First and foremost, take advantage of the internet. It's possible you may even stumble upon a blog or article devoted to vegan options at your destination (like the amazing blog Richard found when we went to Iceland).
I also recommend using travel apps. We always either check out the HappyCow website before we go anywhere, or look at the app when we arrive. Although it doesn't always show you everything (since it's based on user input), it's a great way to learn what restaurants and stores are vegan and vegan-friendly, and to see reviews of them as well. Two other useful apps – available for the iPhone only – are VegOut, which is powered by HappyCow, and Veganagogo, a translation app to help you express your needs in the local language.
Carry On Some Snacks
If you're not sure when your next meal will be, it's important to pack some snacks in your carry on, especially for long flights and trips with layovers. Although more and more airlines are offering vegan meals now (yay!), if that's not the case on your flight, or if there is potential for long delays before you get to your destination, having some snacks with you makes a huge difference.
Call Ahead
If you're going to a resort, by all means, call or email them and let them know you have dietary restrictions. Most places are more than willing to accommodate you. However, if you feel there is a language barrier or you don't feel confident that you'll truly be obliged, then you can always bring some items with you (as outlined below).
Calling ahead also holds true if you're going to a specific restaurant. Most chefs would prefer to know you're coming in advance so they can prepare, rather than learn that you have dietary requirements when you actually arrive.
Bring Some Items With You
Before one trip where we didn't think we'd have many – if any – options, Richard decided to bring a few things with us. Honestly, I thought he was crazy, and made fun of him for it (just a little), but it turned out that in the end, he was right. It was a great idea which we've continued to periodically implement when we travel.
You have to ensure to do the following:
Have a sturdy, zippered lunch bag that you can put freezer packs in (this bag will be packed inside your checked baggage).

Bring freezable items that will last a flight (what you can bring may vary depending on the flight duration) – we usually bring any of the following (always unopened!): Tofurkey slices; vegan cheese slices or shreds; a block of tofu; vegan mayo (a small jar, not the normal large ones) or butter; vegan burgers, sausage or bacon.

You have to declare these items when you arrive at your destination – I supposed you could risk not doing so, but we don't take that chance! So far it's never been a problem for us, and we've done it multiple times. As soon as we tell them they're not actually animal products and there are no fresh fruits or vegetables, they send us on our way.
You can always get fresh items at the supermarket from wherever you're going – and at the end of the day, that may be all you need. But if you want to bring some familiar vegan items that you know you can't get where you're going, this is a way to do it that works for us.
Those are my tips that I've found useful in my travels so far. Is there anything you always try to do when you travel as a vegan?