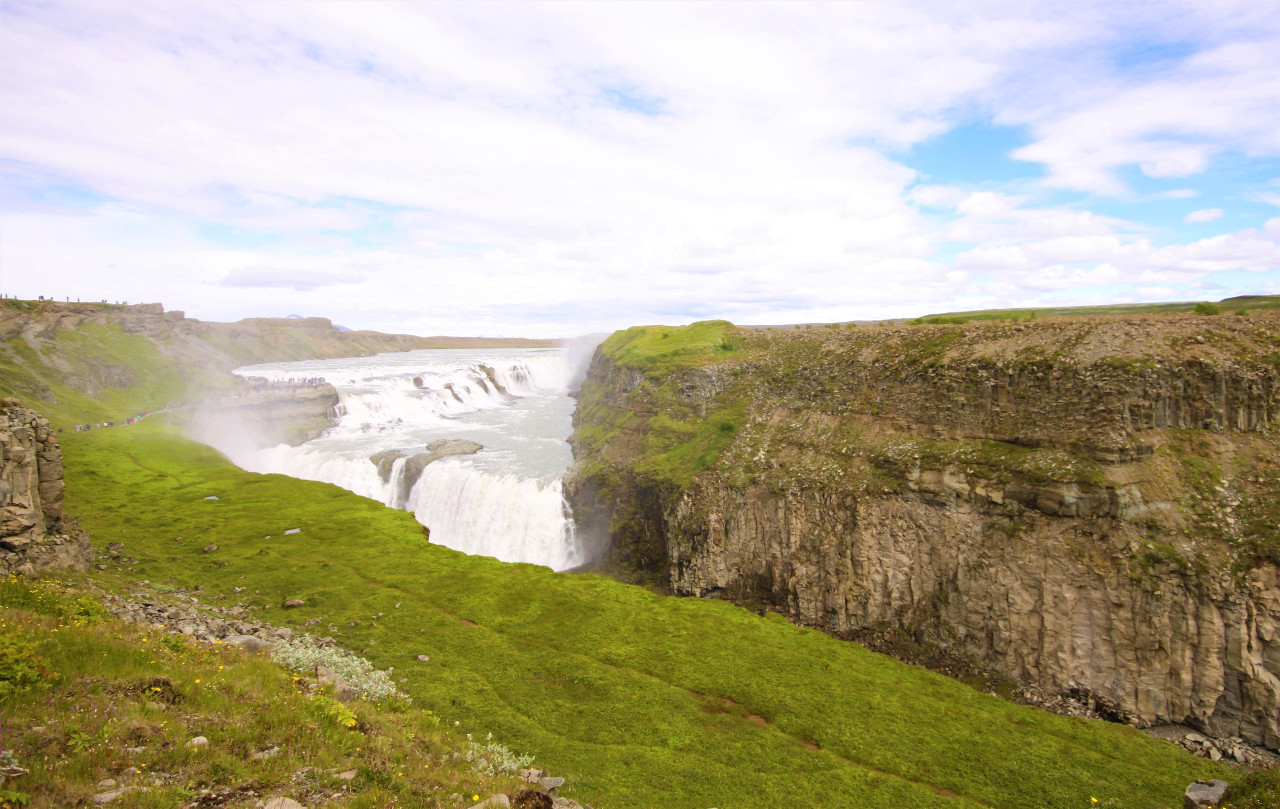 In July of 2016 we took a week-long trip to Reykjavík, Iceland. My Mother-in-Law, Susan, had always wanted to go there, so when she came from Australia to visit us in New York it was an excellent opportunity to make the trip.
Our accommodations were great; Susan found a lovely two bedroom flat through Airbnb that had a huge kitchen and views of a small inlet out back, complete with an outside seating area facing the water. It was perfect for watching the seabirds and the changing twilight sky.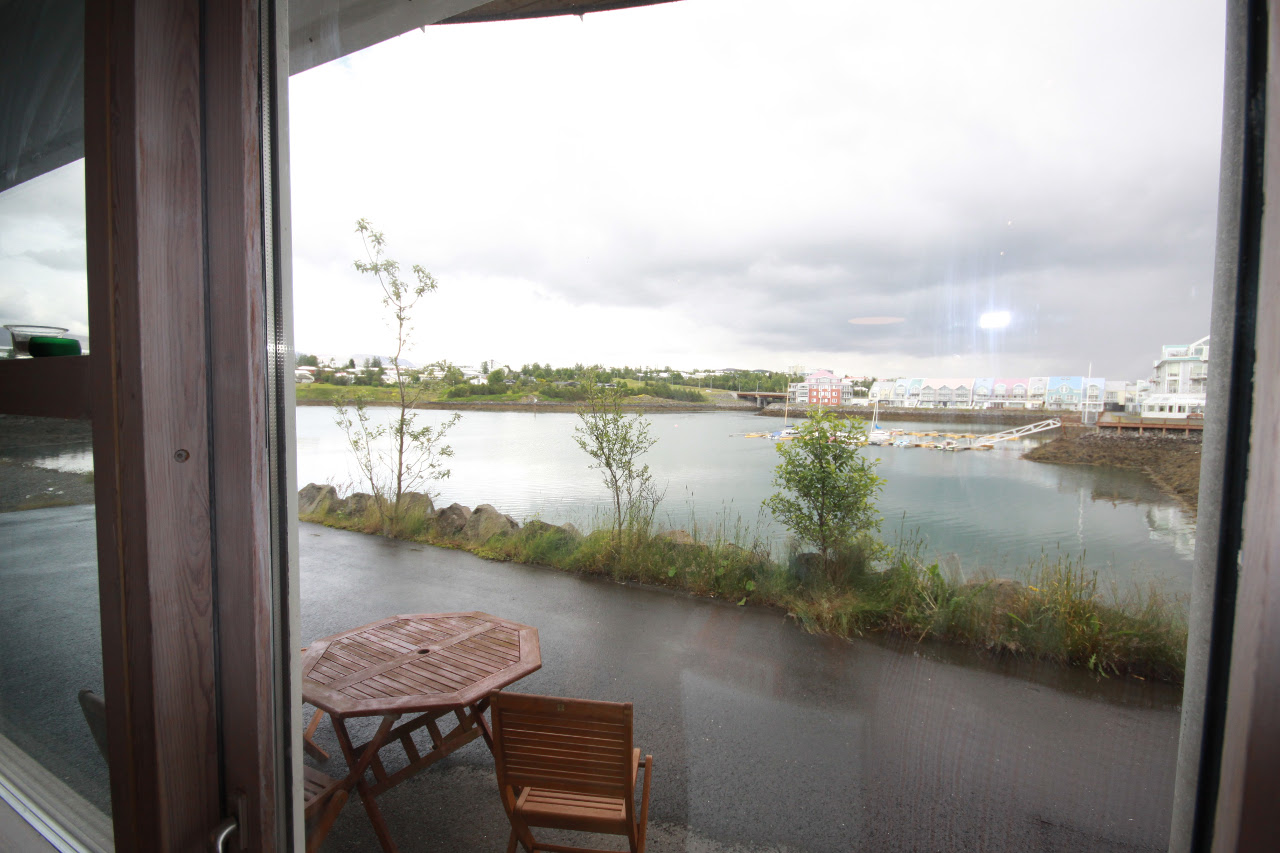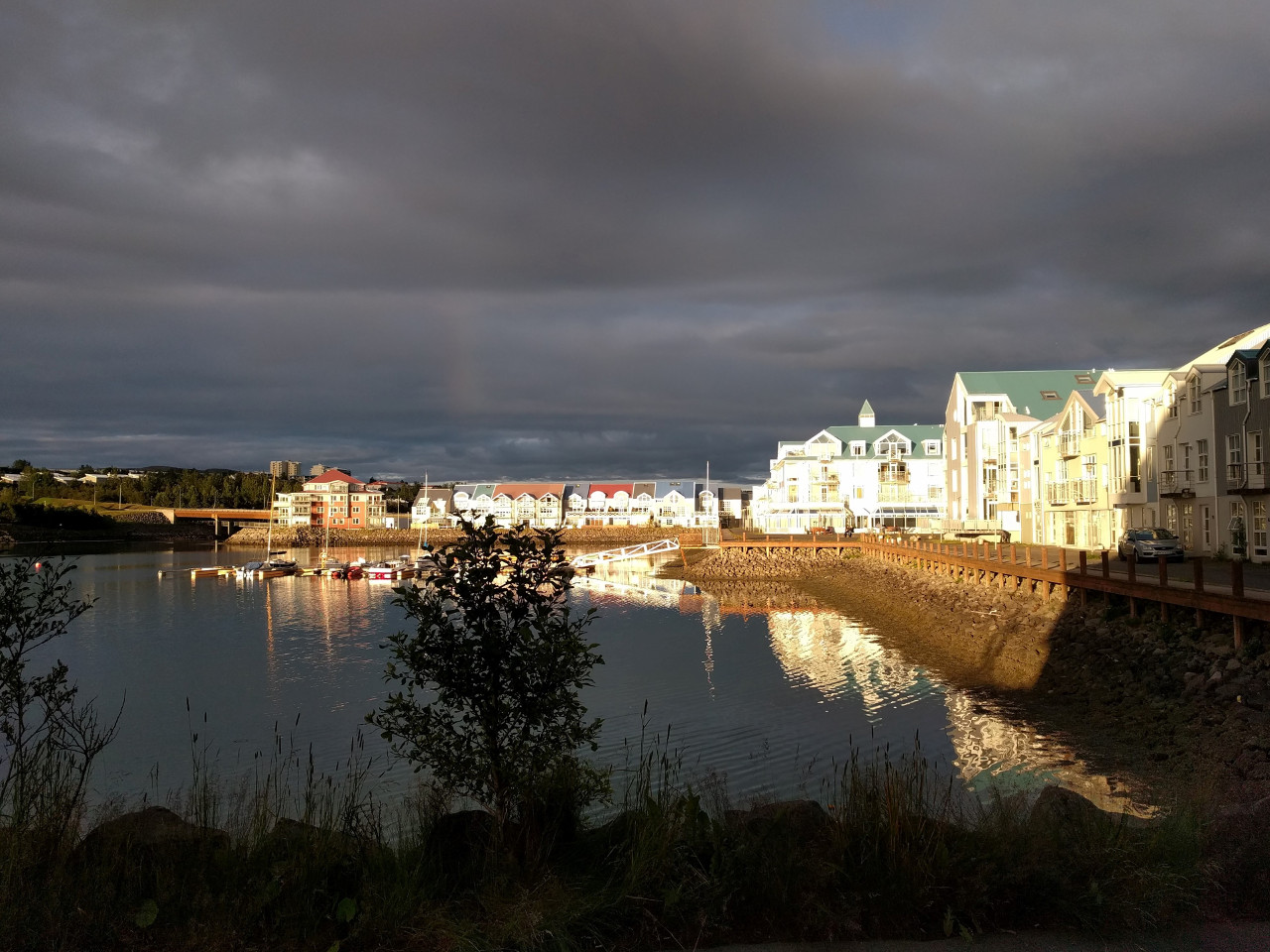 While sitting outside the first night this adorable cat came and perched on our table – he was so sweet and friendly! Every evening when we got back from exploring we would leave the back door open and he always visited us, coming inside for some pets and then going back out on his way to do cat things.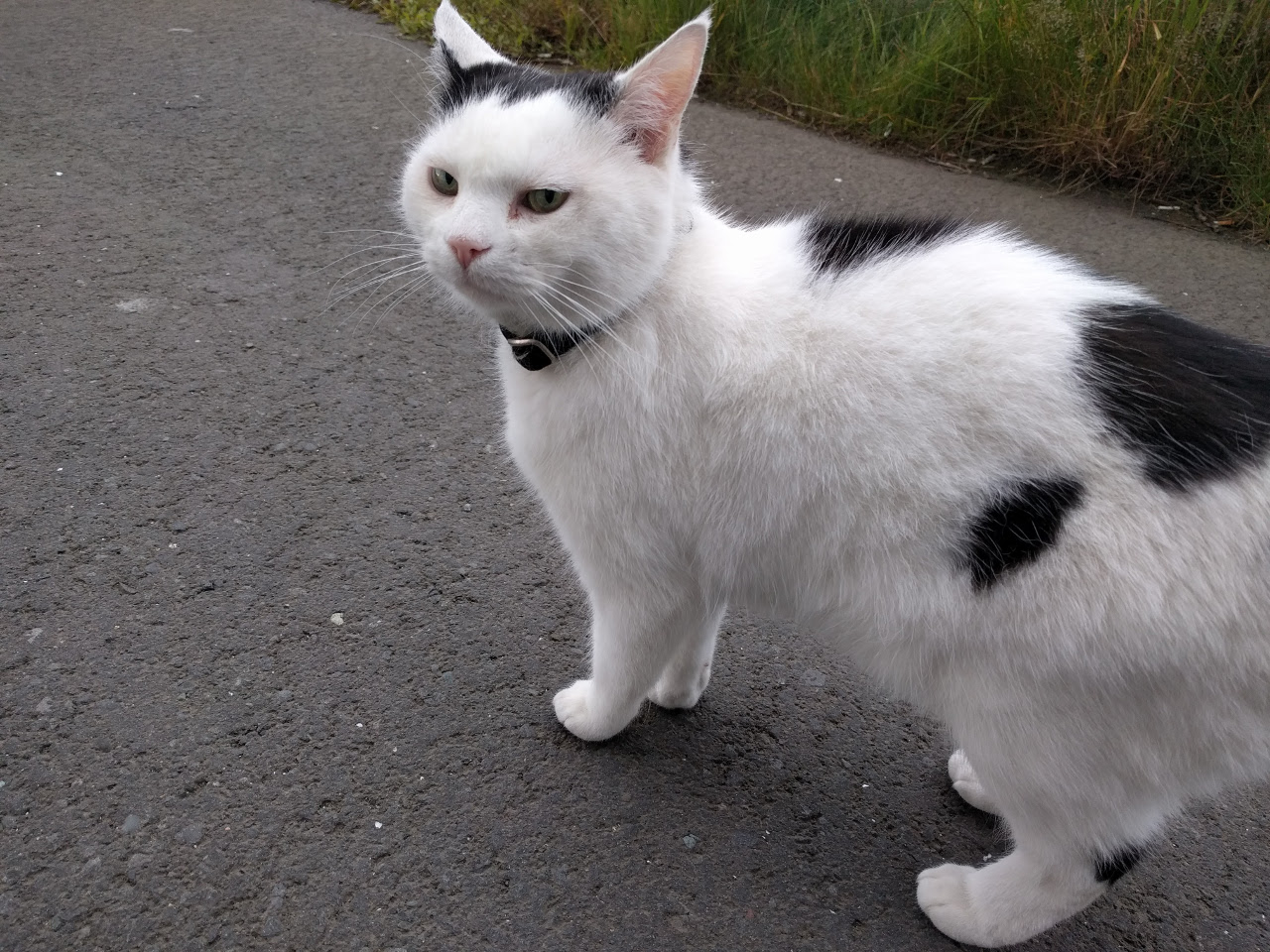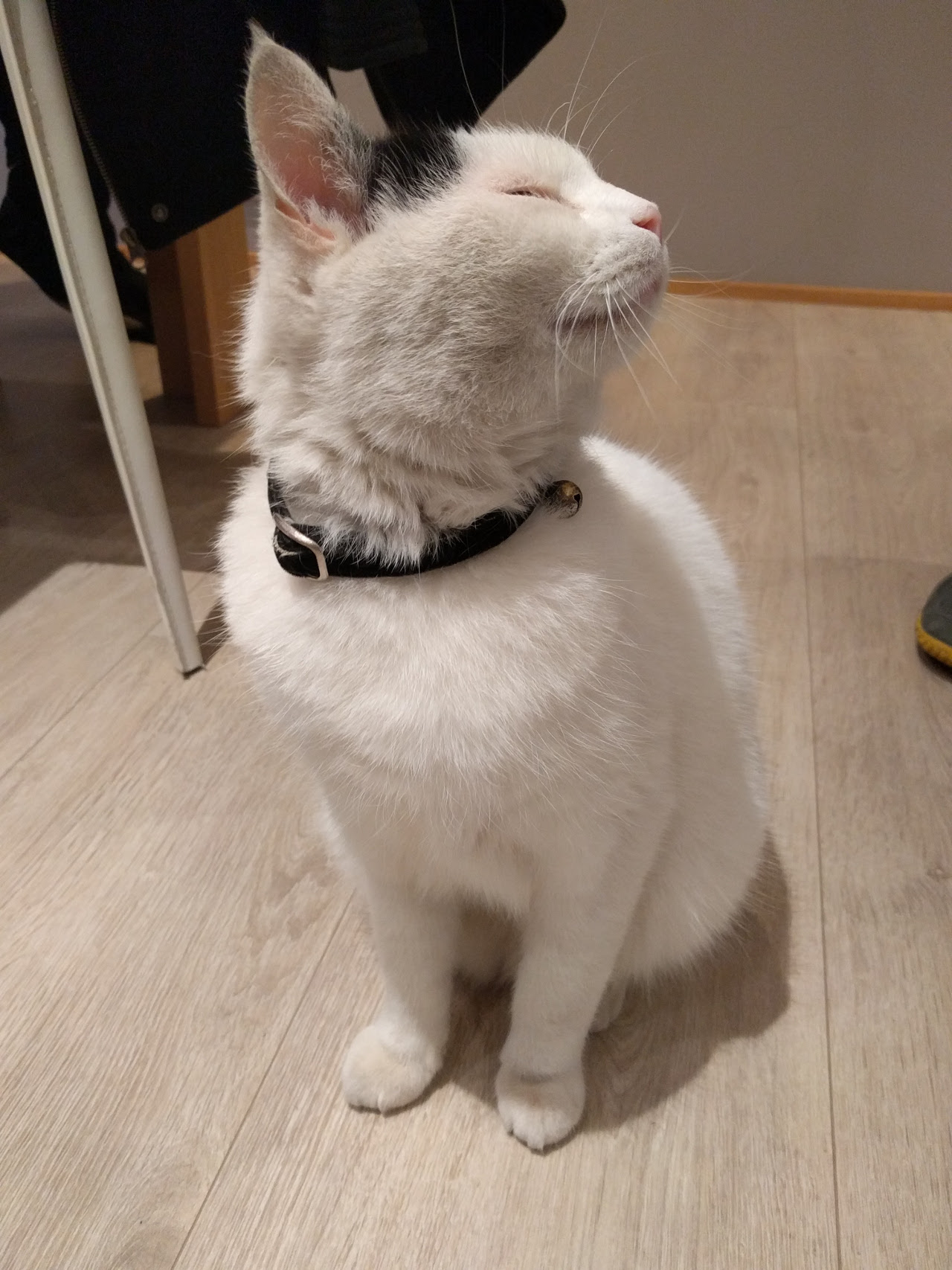 Iceland in July is like spring or fall in New York – the temperature averages around 50 degrees Fahrenheit, so packing warm clothes is a must. There are twenty hours of daylight in the summertime, but it never really gets dark; when the sun sets, it sort of hovers just below the horizon, so nighttime is more like twilight. The sunset while we were there was around 11 PM, and sunrise was about 3 AM, which was especially confusing to our circadian rhythms – we stayed up past 2 AM on our first night (definitely not the norm for any of us!).  
As you probably know (especially if you're a Game of Thrones fan!), there are incredible views from anywhere you go in Iceland. And waterfalls – they're just everywhere – from big huge ones to little tiny ones. We hiked up a giant one called Skógafoss (which was a little scary!), and climbed behind a famous one called Seljalandsfoss (people take many beautiful pictures there, both from the front and while inside the small cave behind it).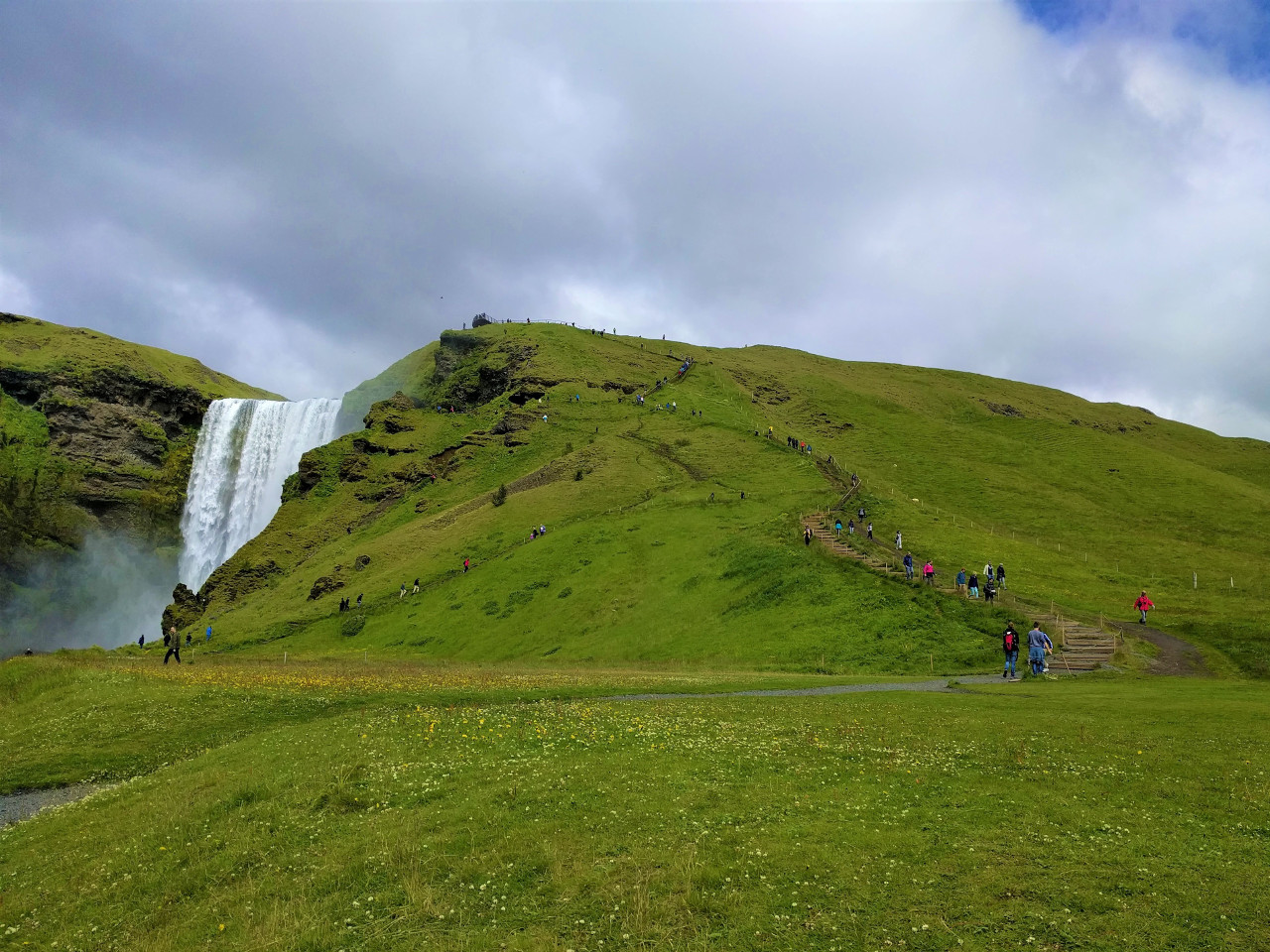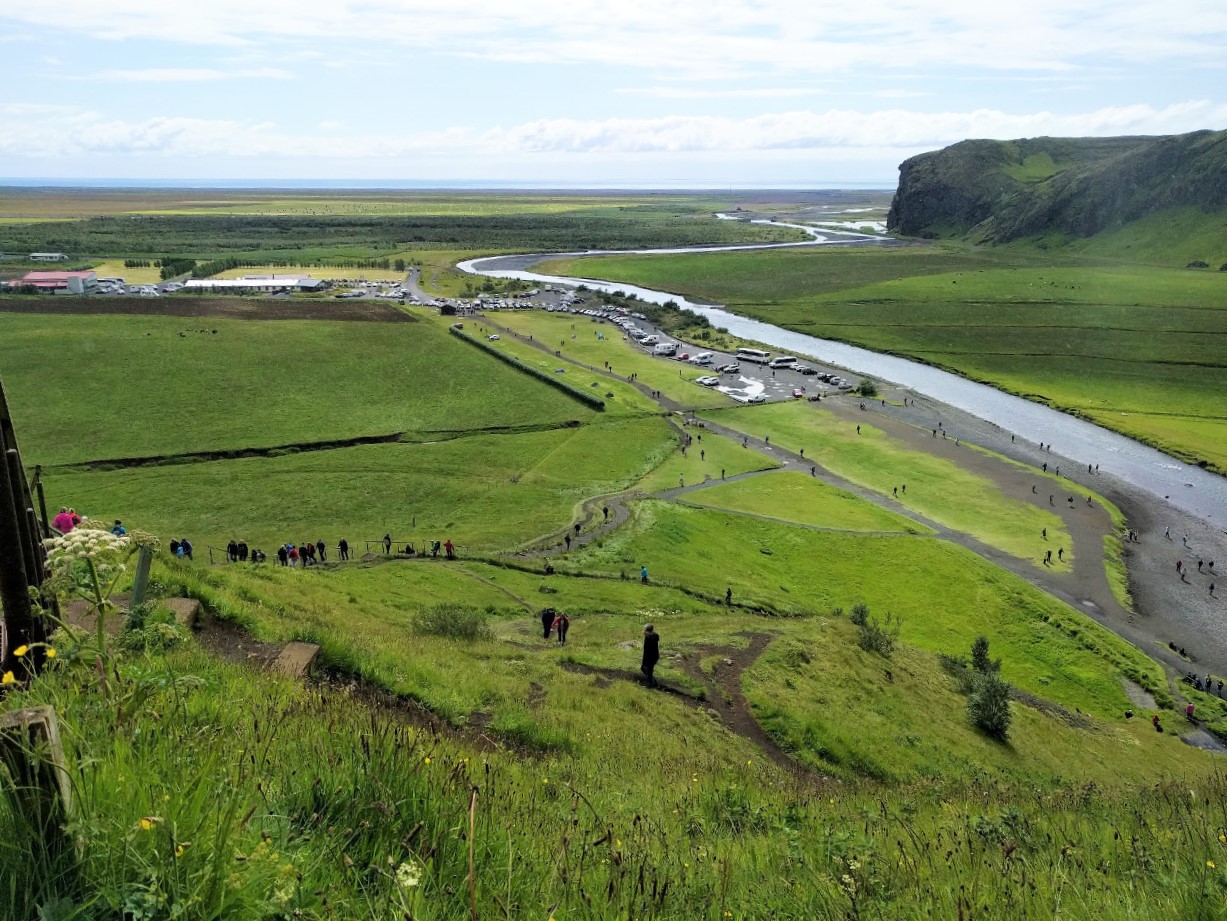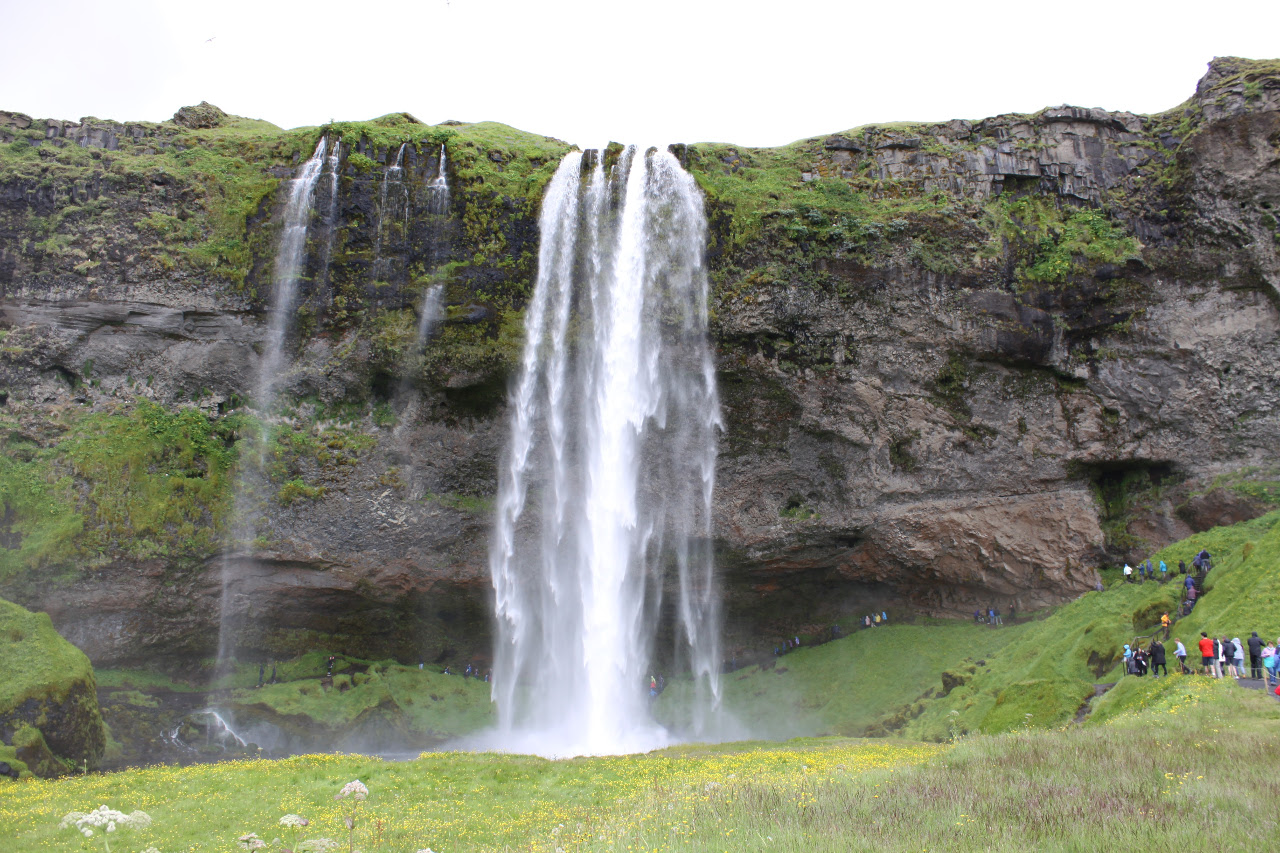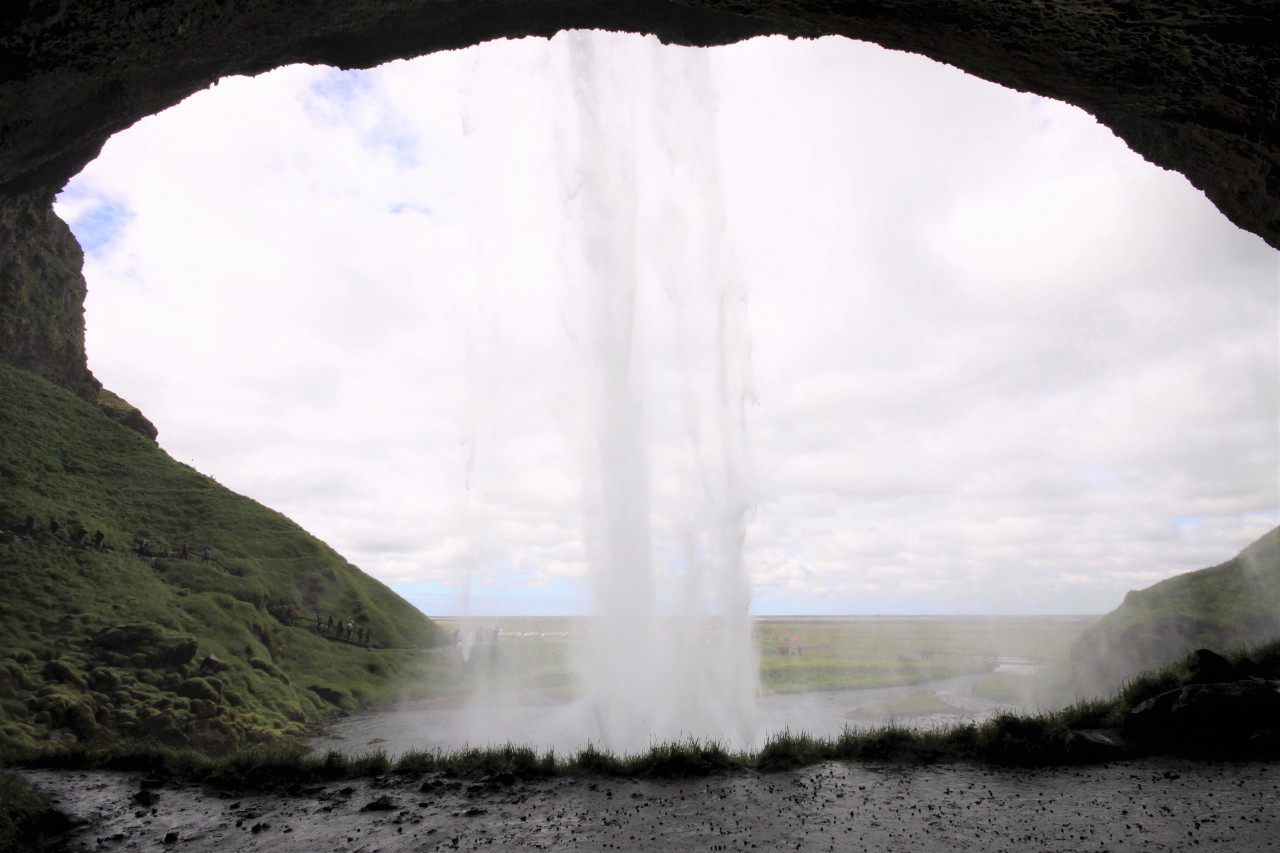 When we weren't stopping at all the scenic tourist spots, we spent our time driving and taking pictures. As we always do when we travel, we visited the local supermarkets to get our fresh fruits and veggies and to see what vegan items they have.  At Bónus (which has an unfortunate logo of a smiling, stoned looking pink pig), there was a whole vegan section (albeit a small one) that had vegan cheeses and meats, like gyro seitan (which was so good). Another store we checked out was Krónan, which had vegan items throughout the store, such as hummus, frozen pizzas, plant-based mayo and even remoulade.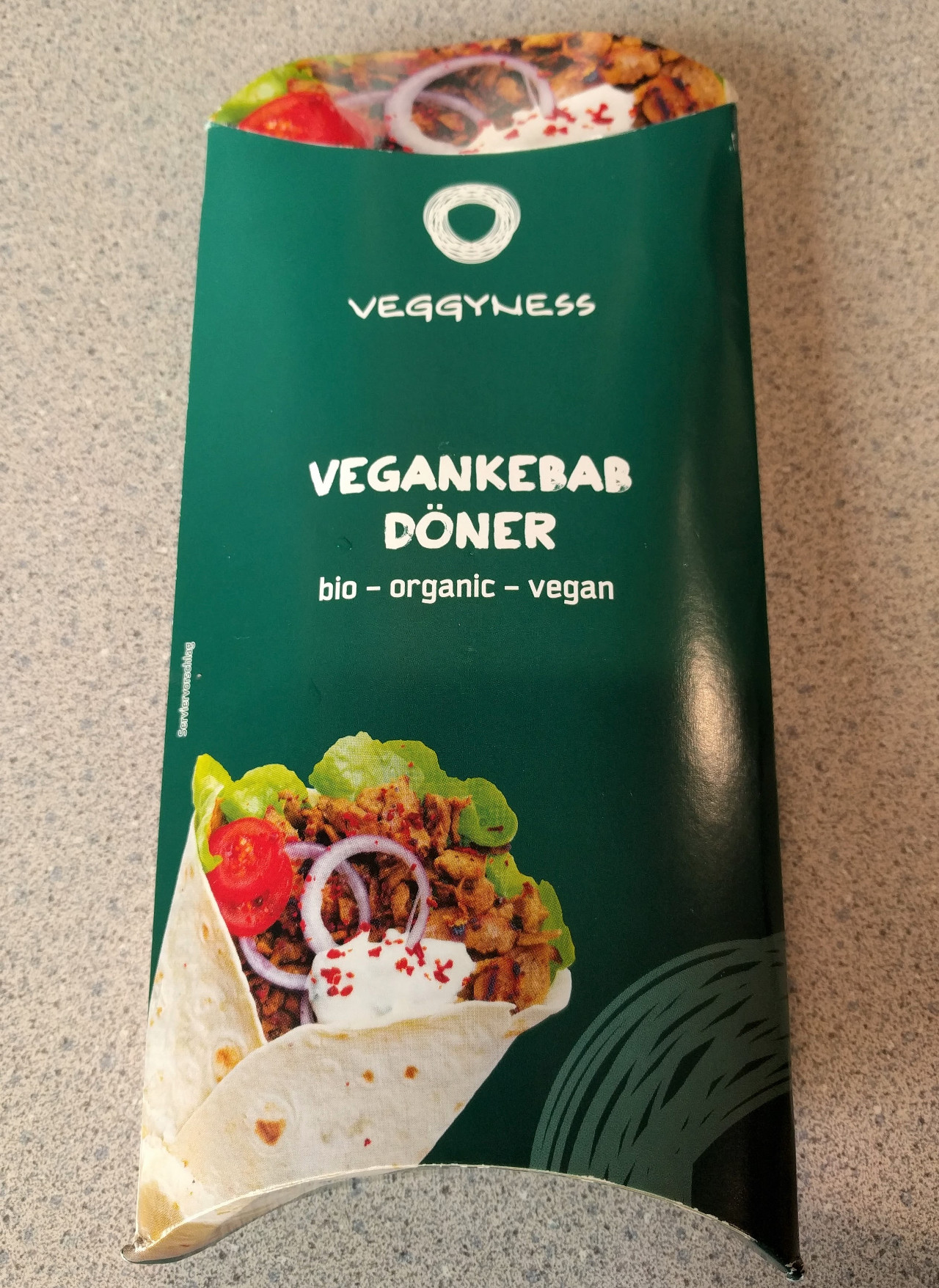 Twice we went to eat at a pizza place called Íslenska Flatbakan – after going there for lunch I insisted we go back another day for dinner! We ordered pizzas and vegan cheese-filled breadsticks, all of which were amazing (the breadsticks were my favorite). They've actually added more items to their menu since our visit – vegan buffalo breadsticks and buffalo cauliflower, as well as a cinnamon dessert.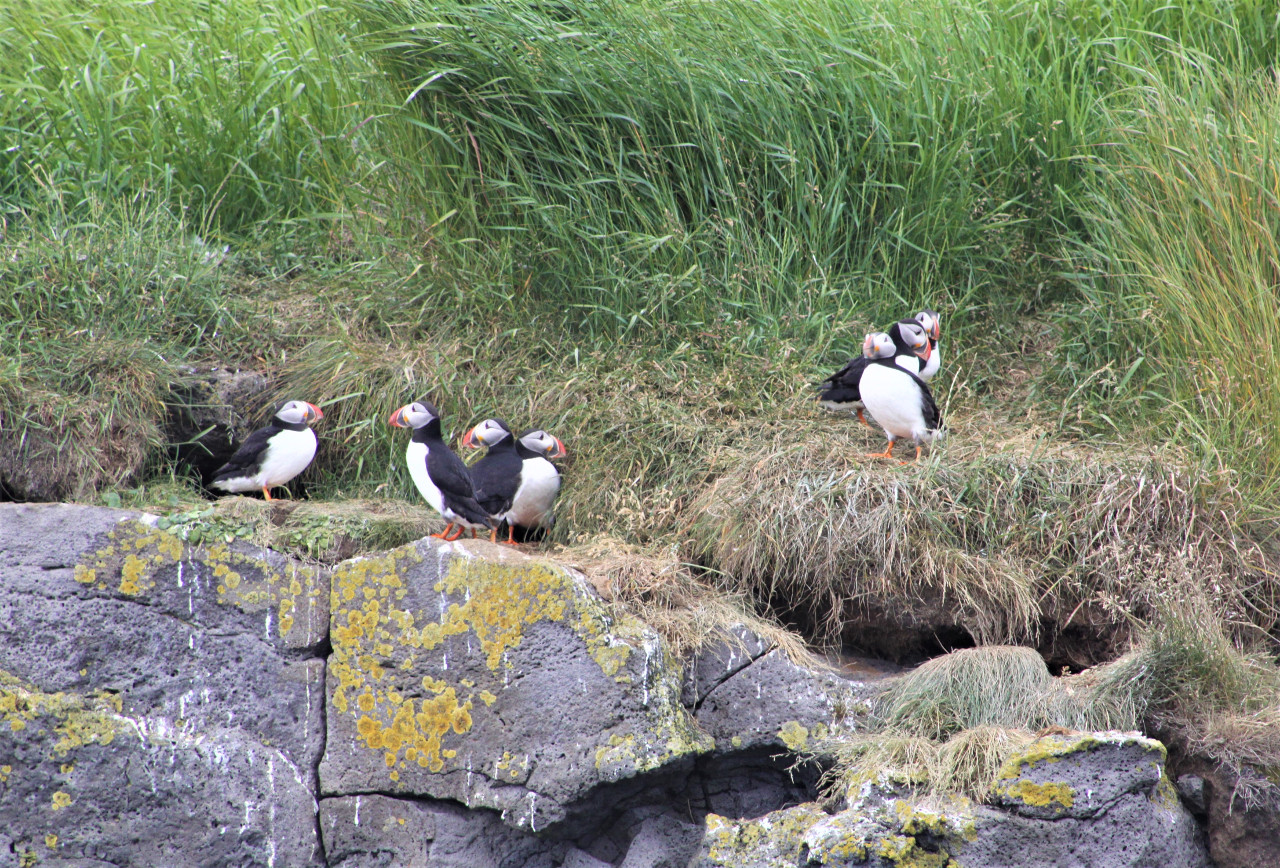 For this trip we decided to bring some vegan items from home, an idea Richard had come up with not long after we started traveling together (I discuss this in more detail in my post Tips for the Traveling Vegan). This time we took Tofurky slices, a block of tofu, and some veggie burgers. For breakfast most days we had either avocado on toast or tofu scramble. Lunch was usually Tofurky sandwiches, which were perfect for us to bring as we drove around exploring, and on one of our last days it was just warm enough for us to have a picnic buy the water. For dinner we usually cooked – or I should say, Richard cooked, while Susan and I chatted and drank wine!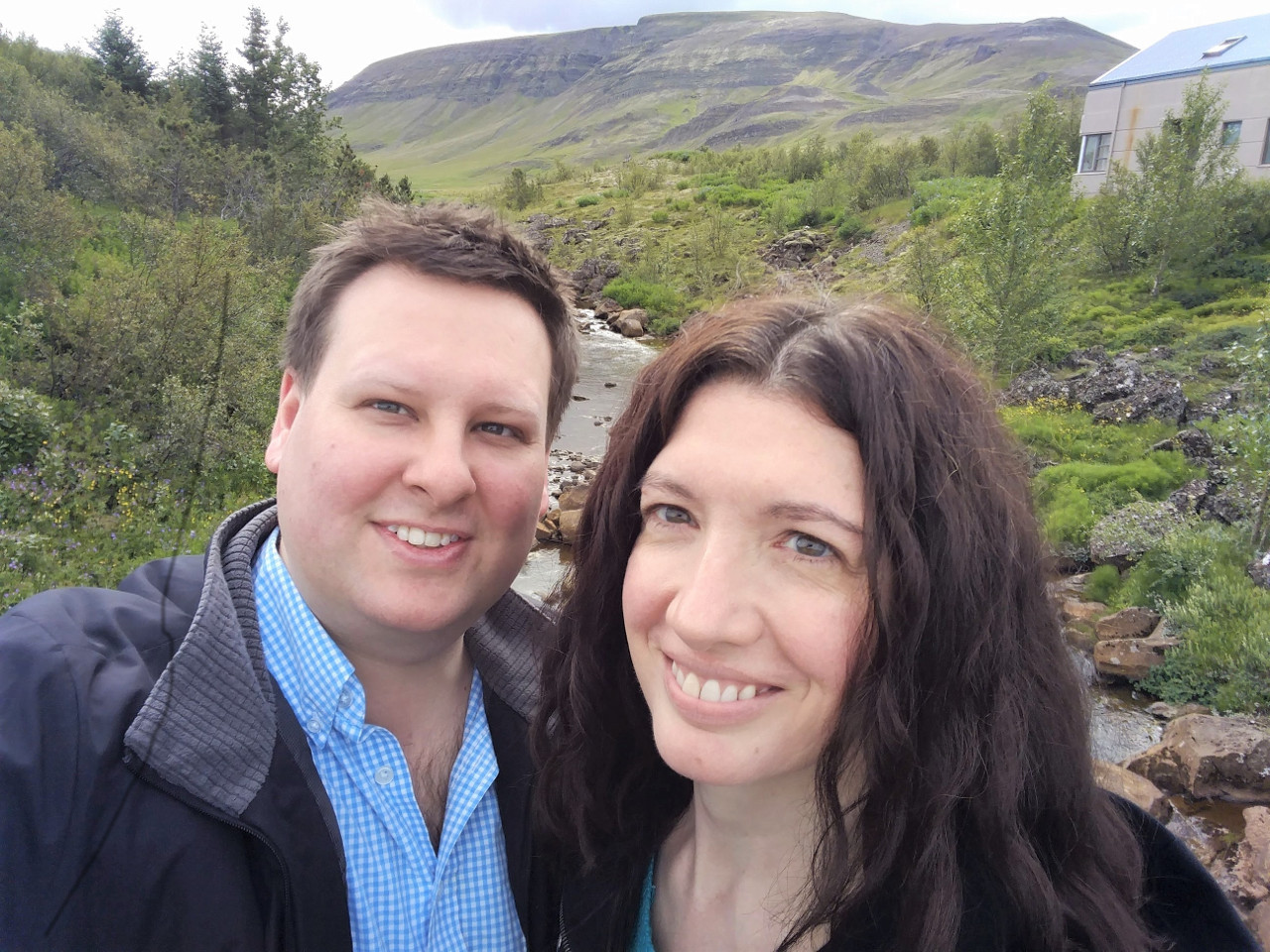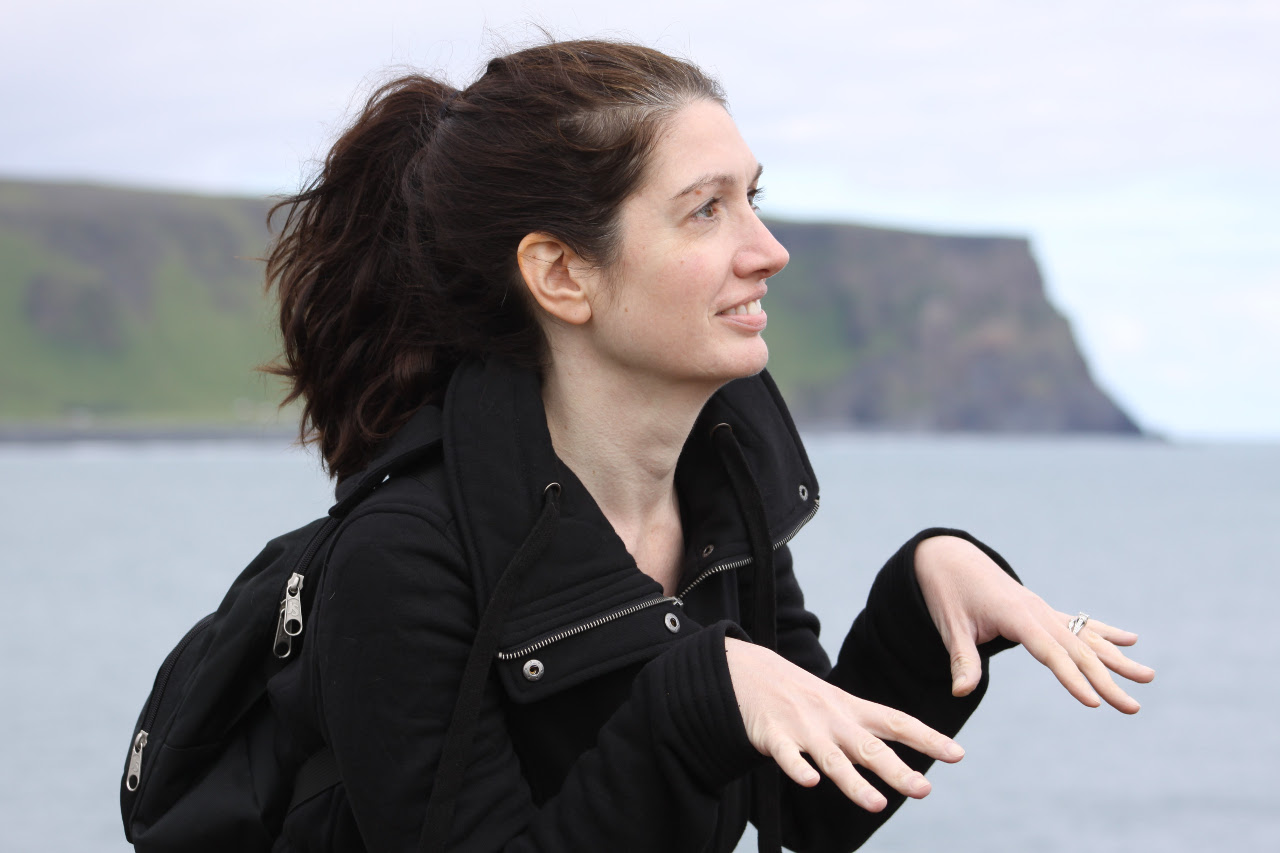 We were pleasantly surprised by the availability of vegan options in Iceland, and I hope to go back one day. As much as I hate the cold, I would love to be there in the winter to see the Northern Lights, and to experience the shortened daylight hours. Since I wasn't actively blogging at the time I didn't take pictures of what we ate like I would have now, so I'd relish the chance to do that too. And of course, being the foodie I am, I also really want to return to that awesome pizza place, as well as get more (like a lot more) of that gyro seitan!
If you're going to Reykjavík, I highly recommend this blog by Ragnar Freyr – it's frequently updated, and not only does he review the available vegan-friendly restaurants but also has a list of helpful Icelandic phrases and words for the traveling vegan.