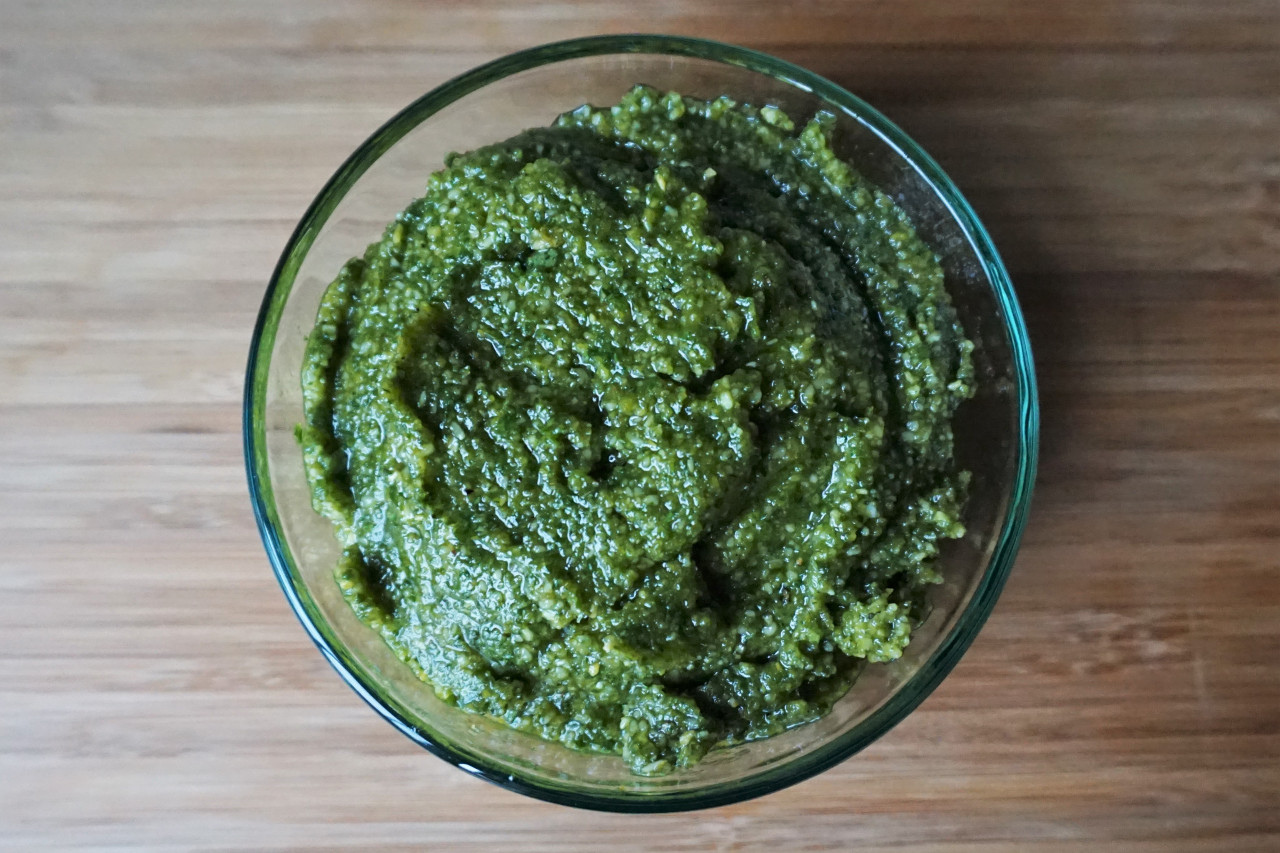 There's something special about pesto. It's so delicious, and I just love the fragrant combination of basil and garlic. It also reminds me of summertime, which makes me happy since it's my favorite season. 🙂 
Basil pesto is quite easy to make and really simple to veganize by replacing the traditional parmesan cheese with either vegan parmesan or nutritional yeast. It's also very versatile – if you don't have pine nuts, you can substitute other kinds (like almonds or walnuts), and you can add sun-dried tomatoes for a nice variation too.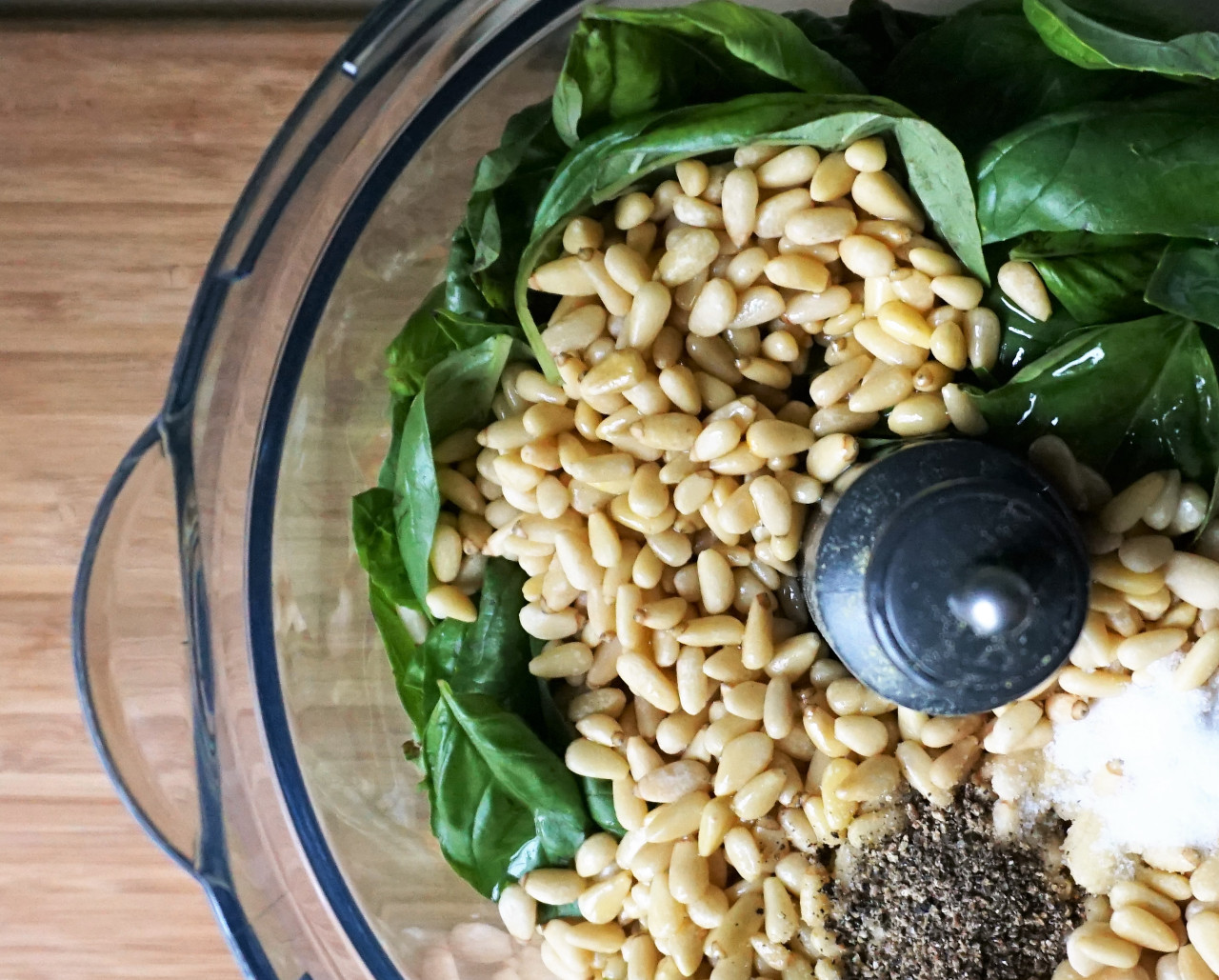 We like to make huge batches of this and freeze it so we can have it whenever we want. The best method we've found is using an ice cube tray, which makes neat little pesto cubes. You just fill each mold with pesto and tamp them down to remove any air. Add a drizzle olive oil on top of each cube (this helps retain the color), then cover with plastic wrap, ensuring to press the wrap down close to the pesto (again, this is to remove as much air as possible).
Once frozen, you can leave them in the trays, or pop them out and put the cubes in a freezer bag. The easiest way to get them to come out is to turn the tray upside down and run cool water over the back of it – the pesto cubes will slide right out (although you may need to wiggle or hit the back of the tray for the ones that need more encouragement!).
We love pesto on pasta (of course), but it's also amazing on sandwiches, paninis and as a pizza topping.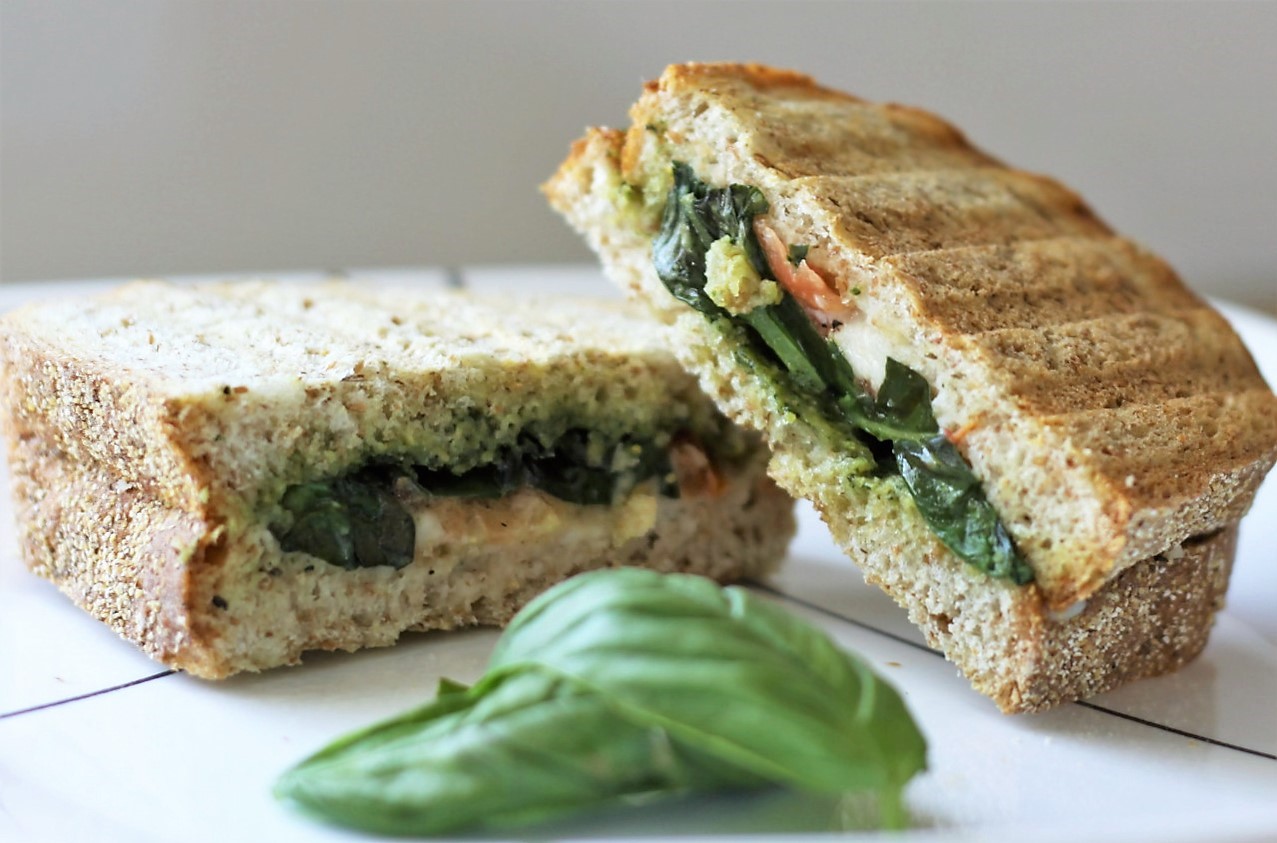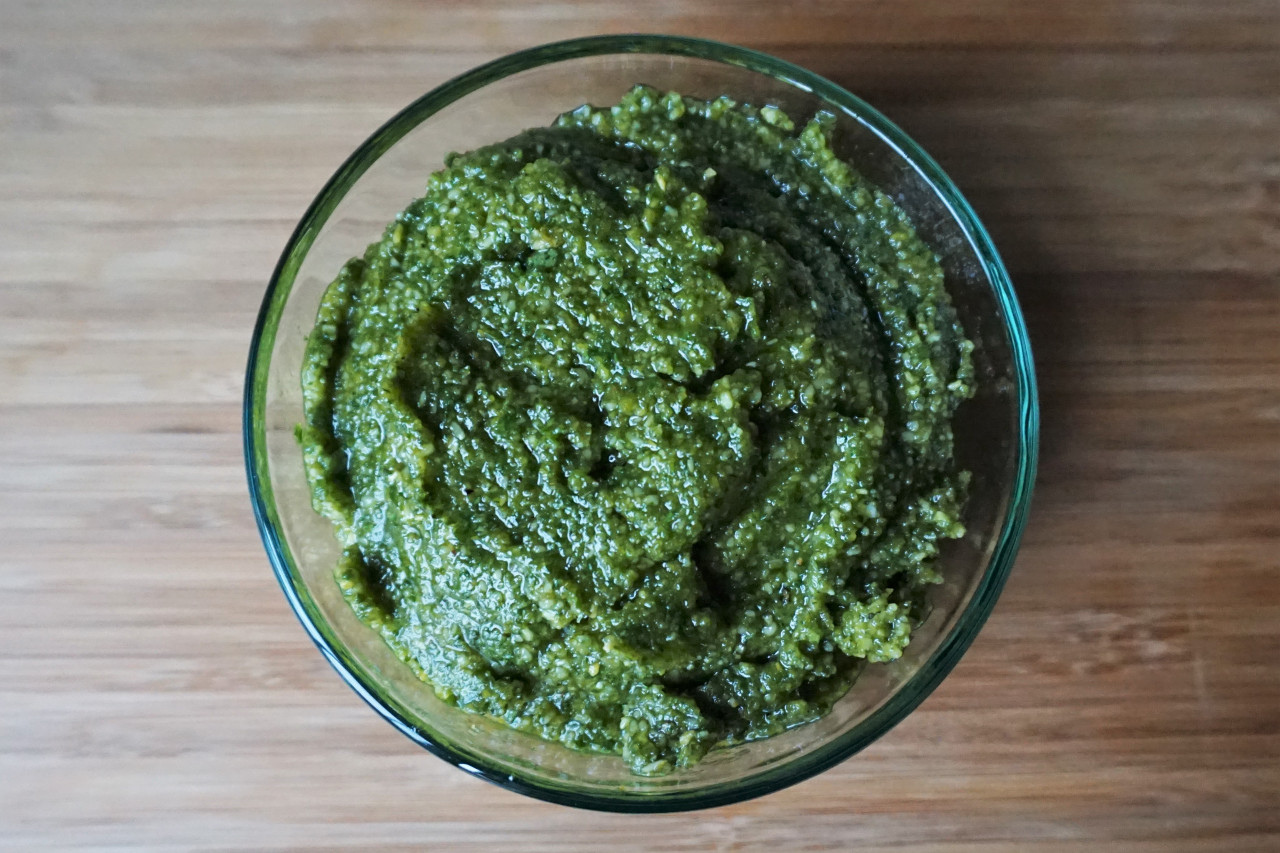 Vegan Basil Pesto
This pesto recipe is quick to prepare, fragrant and delicious.
Ingredients
1 ½

cups

fresh basil

1

cup

pine nuts

3

cloves

garlic

⅓

cup

nutritional yeast

⅓

cup

olive oil

¾

tsp.

salt

½

tsp.

pepper
Instructions
Add all ingredients to a food processor and combine until desired consistency is reached.
Recipe Notes
When you add this to pasta, you may want to reserve some of the water the pasta was boiled in and add a small amount to the pesto; this helps it mix well and adhere to the noodles.