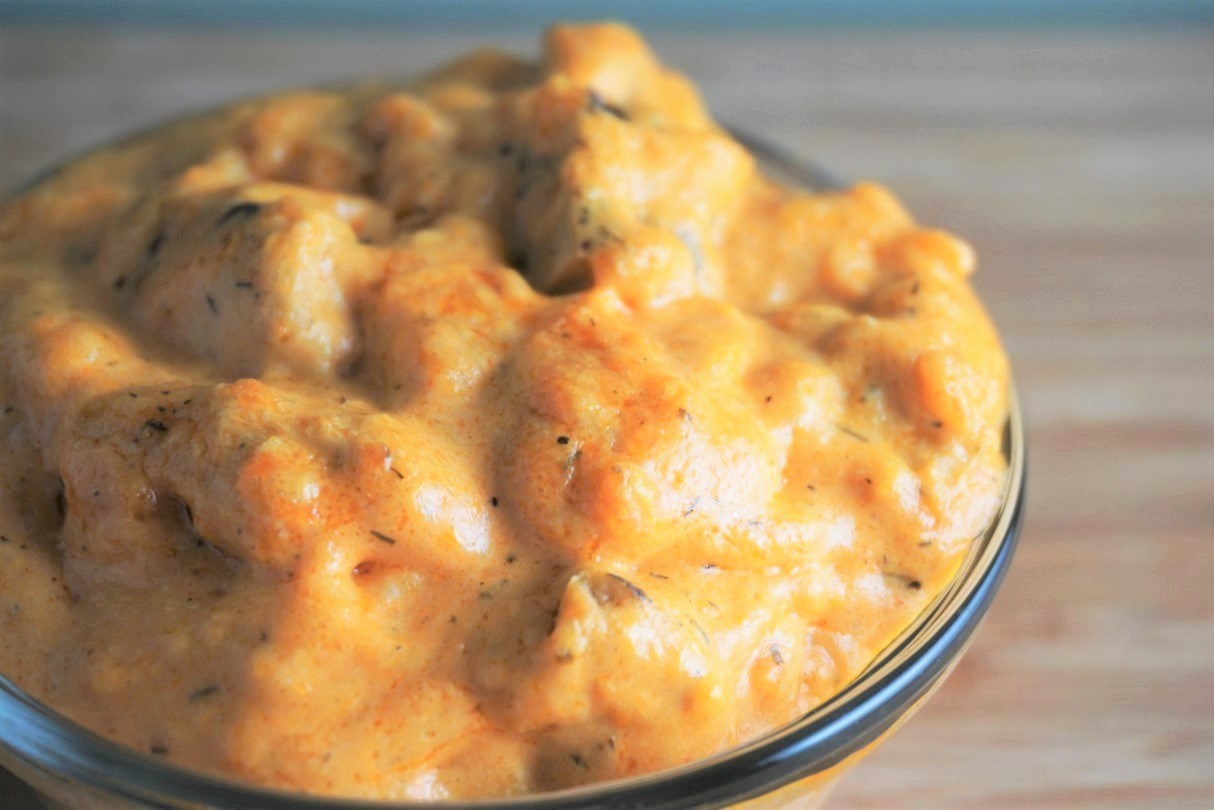 I'm all for Buffalo-flavored anything – vegan chick'n wings or nuggets, cauliflower bites, pizza, even mac and cheeze. So when Richard decided to make a Buffalo chick'n dip I was totally on board!
However when he first mentioned wanting to try this, I didn't really understand the concept so I was intrigued. Then as it started to come together I found myself wondering "Why haven't we made this before?"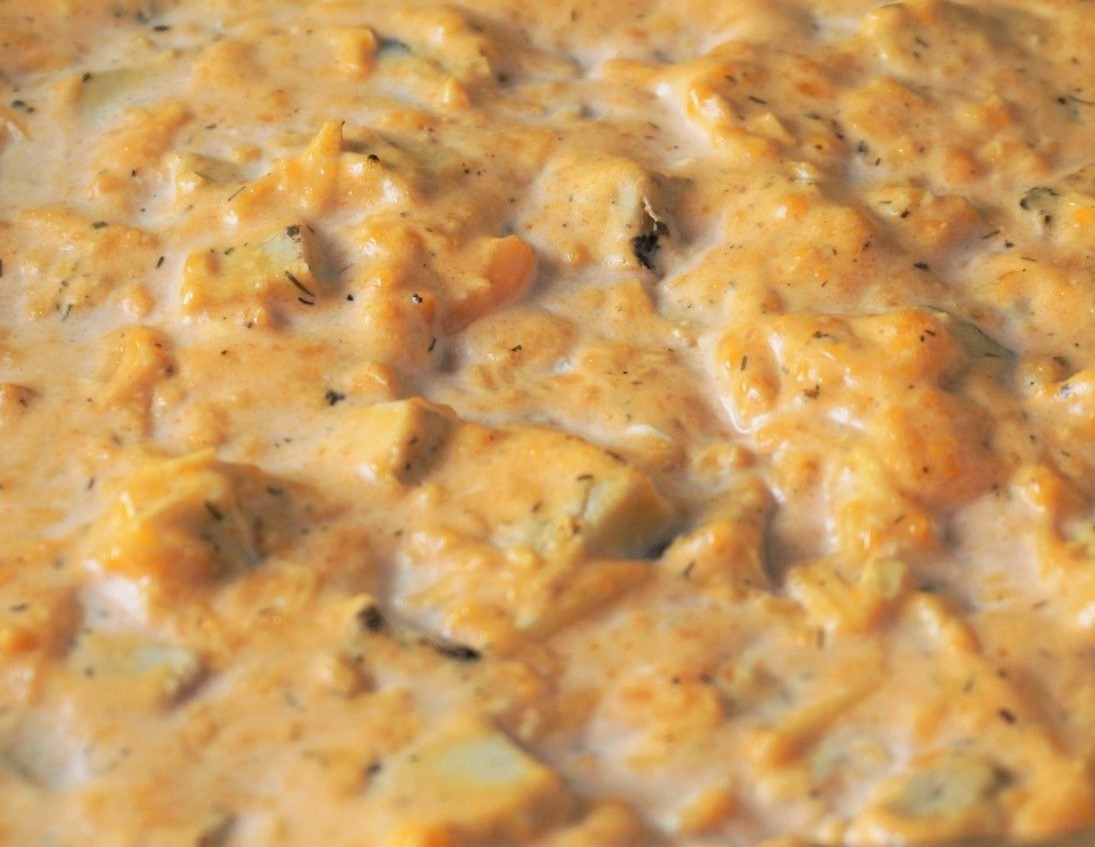 This dip was adapted from a recipe by Erin of Philly Vegans. One of the modifications we made was to chop up our chick'n strips into little cubes, rather than keeping them in long strips. You can use any vegan chick'n you like, but we used the Beyond Chicken Lightly Seasoned Strips by Beyond Meat (you could use their Grilled Strips too if you prefer).
Another option would be MorningStar Chick'n Strips, but the Beyond ones are a bit denser which we felt worked best for this recipe. Another nice thing about the Beyond Meat strips is they don't need to be pre-cooked before adding them to your dip!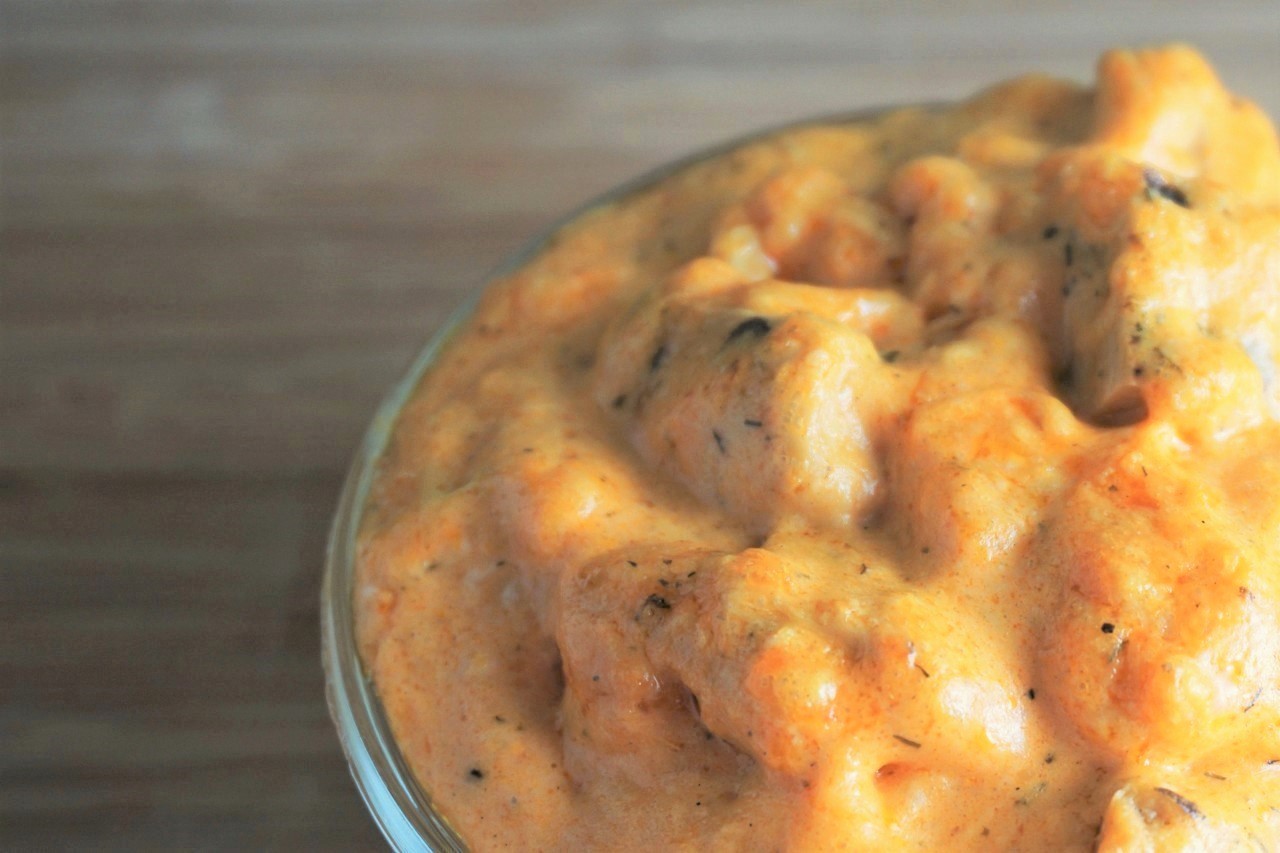 For the cream cheese, the creamier the better – I personally think Tofutti would do the trick, but our favorite vegan cream cheese is actually found at Fairway Market. It's a tofu-based cream cheese that we happened to randomly find during a shopping trip, and have been using it ever since. You can see what it looks like here (this is the chive one but we get the plain). If you have a Fairway near you I highly recommend it!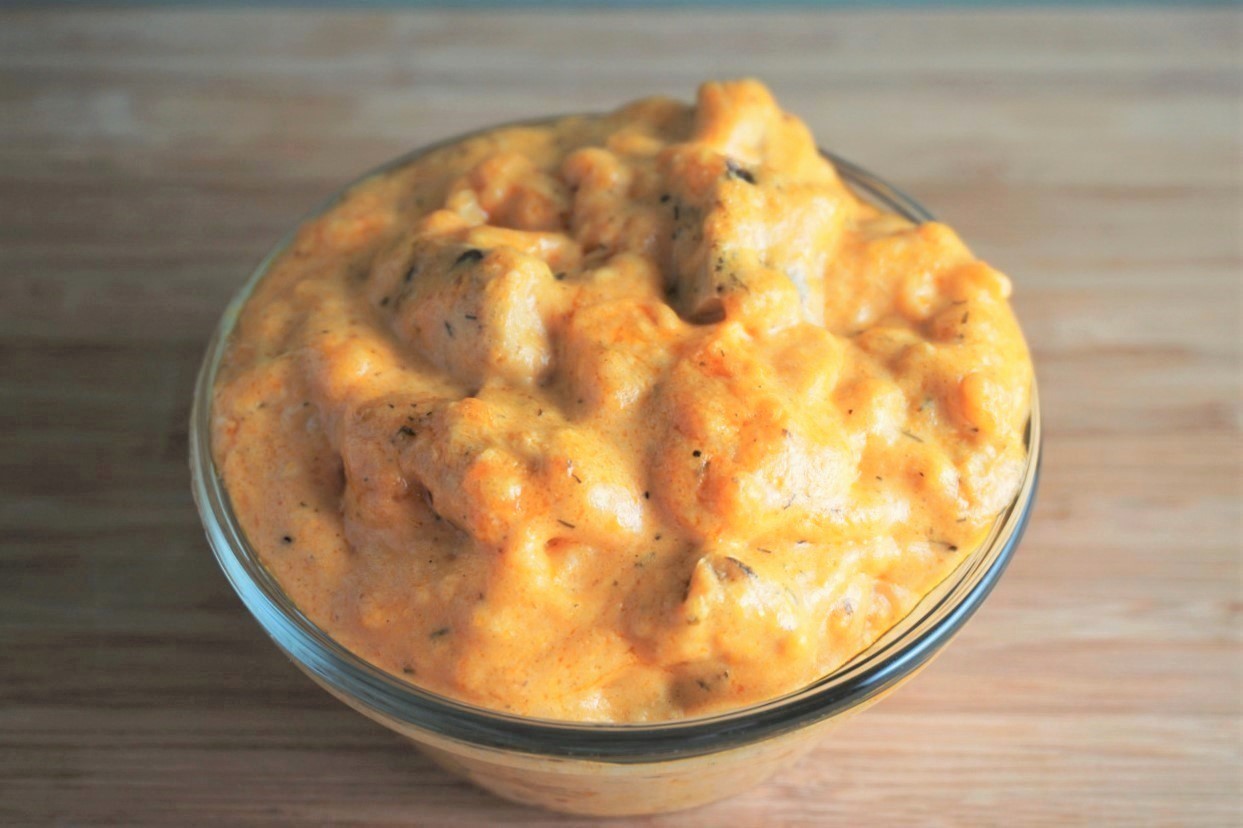 Another change we made to the original recipe was to add more cheese! We used Daiya Cheddar Shreds and ended up doubling the amount to make the dip cheesier and thicker. Our final modification was to use my Easy Vegan Ranch Dressing recipe (it's our favorite!).
We ate this dip with tortilla chips, but it would work well with any kind of dipper you like.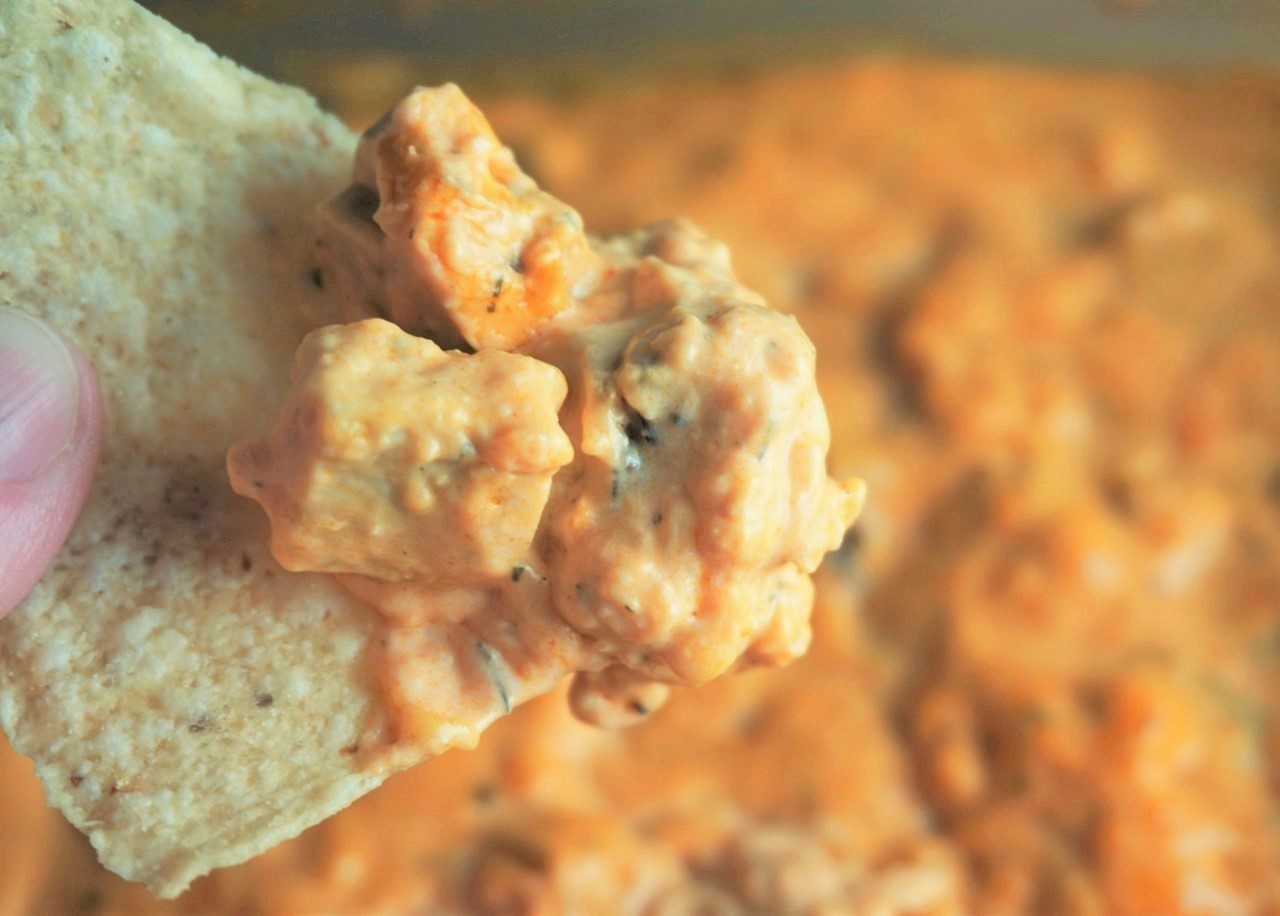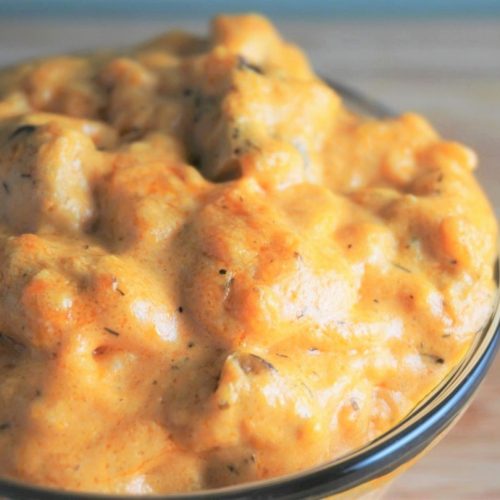 Vegan Buffalo Chick'n Dip
This decadent dip is simple to make, perfect for parties and sure to impress your family and friends!
Ingredients
1

package

vegan chick'n strips of choice

½

cup

Ranch dressing (link to recipe below)

1

8 oz.

tub of vegan cream cheese

1

cup

vegan cheddar shreds

½

cup

hot sauce of choice (we used Frank's Red Hot)
Instructions
Preheat oven to 350 degrees Fahrenheit.

While it's preheating, prepare the Easy Vegan Ranch Dressing (you can also do this a day or two before).

Chop the chick'n strips into cube-sized pieces.

Mix all ingredients together and place into a baking dish.

Bake uncovered for about 20 minutes until nice and hot, and the top begins to form a bit of a crust.

Serve with chips, crackers, crudités or whatever you like!